George Takei of 'Star Trek' fame calls William Shatner 'a cantankerous old man'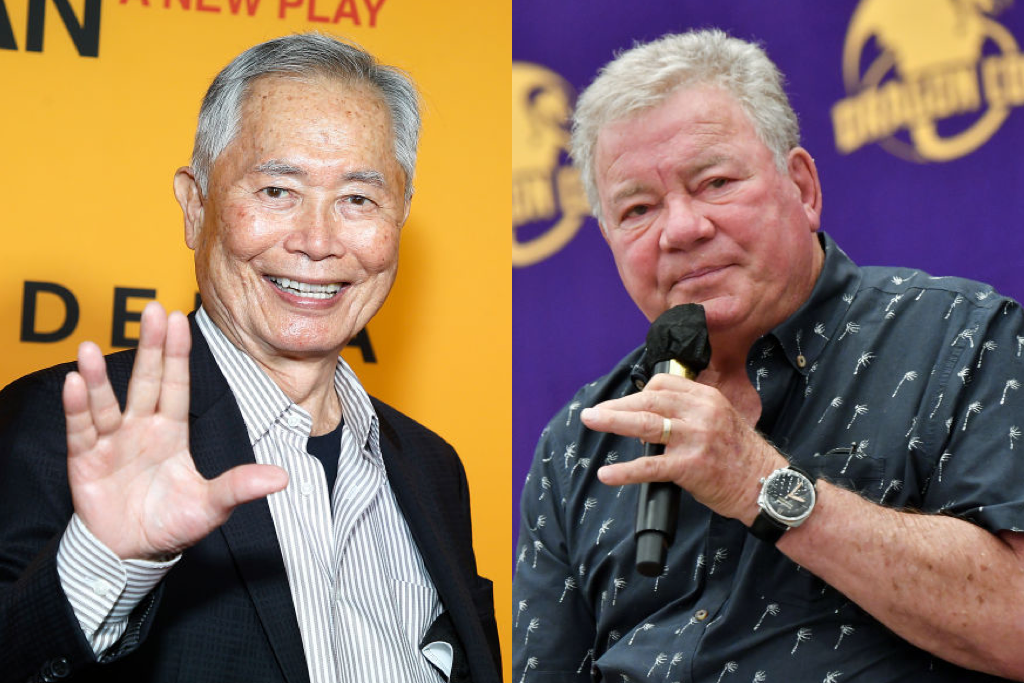 Actor George Takei, widely known for his role as Sulu on the 1960s-era television series "Star Trek," has described William Shatner, who played the character Captain Kirk on the show, as "a cantankerous old man."
Asked whether the onscreen camaraderie of the characters on the show was a reality on the set, Takei answered in the affirmative: "Yes. Yes. YES," he said, according to the Guardian. "Except for one, who was a prima donna." The outlet said that Takei meant Shatner. "But the rest of us shared a great camaraderie. One of the gifts from 'Star Trek' was not just longevity but colleagues that became lasting friends," Takei said.
According to the Guardian, the Times reported that Shatner said Takei has "never stopped blackening my name."
"I know he came to London to promote his book and talked about me wanting publicity by using his name. So I decided I don't need his name to get publicity. I have much more substantial subject matter that I want to get publicity for, so I'm not going to refer to Bill in this interview at all," Takei said, according to the Guardian. "Although I just did. He's just a cantankerous old man and I'm going to leave him to his devices. I'm not going to play his game."
When asked if the actor had been cantankerous at a younger age, Takei said that Shatner "was self-involved. He enjoyed being the centre of attention. He wanted everyone to kowtow to him."
Shatner made history last year when he blasted off for a very brief trip aboard a Blue Origin rocket and at the age of 90, became the oldest person ever to venture into space.
https://www.theblaze.com/news/george-takei-calls-shatner-cantankerous