Disturbed woman bites fellow passenger, attempts to open plane door during Southwest flight because 'Jesus told her to': Report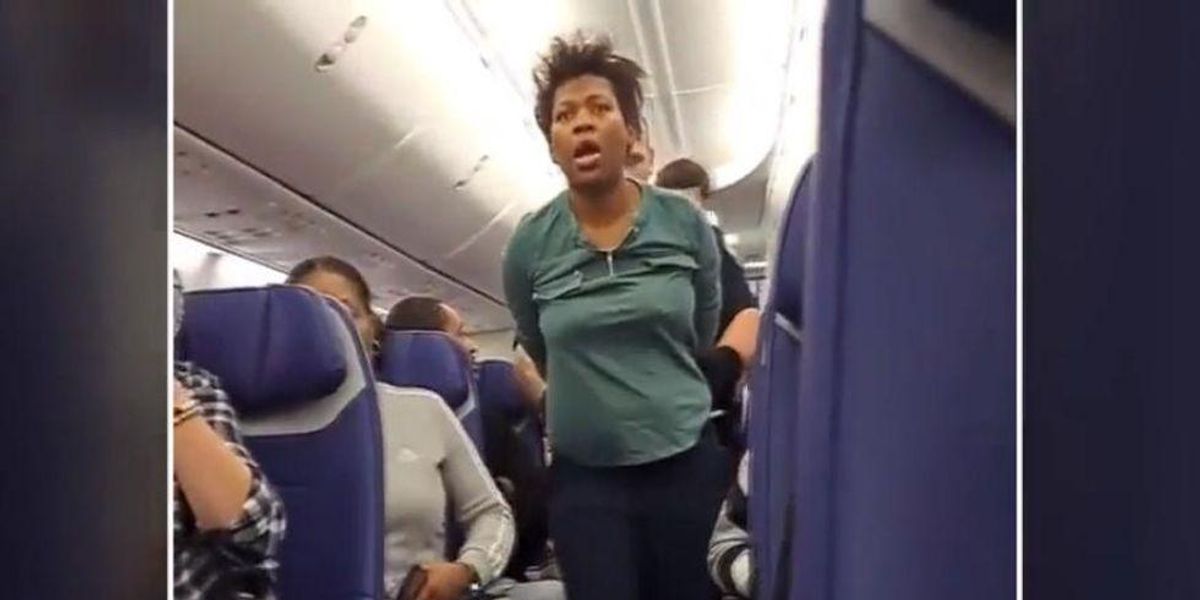 A Southwest flight had to be diverted over the weekend when a disturbed woman allegedly attempted to open an aircraft door mid-flight and then bit a passenger who tried to stop her.
According to reports, Elom Agbegninou, 34, was on a Southwest flight from Houston to Columbus, Ohio, Saturday afternoon when she began exhibiting disturbing behavior. While the plane was at approximately 37,000 feet, Agbegninou supposedly walked to the back of the plane and "stared" at an exit door. Flight attendants then instructed her either to use the area restroom or return to her seat, but Agbegninou allegedly refused and instead attempted to open the exit door.
At that moment, a fellow passenger tackled Agbegninou and attempted to restrain her, and Agbegninou reportedly responded by biting the passenger in the right thigh. Court documents indicate that she bit the person with so much force that the passenger "worked their fingers up to (her) jawline in an attempt to have (her) release the bite, which she eventually did."
Agbegninou then began hitting her head against the plane floor and insisted that "Jesus told her to fly to Ohio and Jesus told her to open the door," according to court documents.