San Francisco won't renew contract of elections chief with 'impeccable record' because he's a white male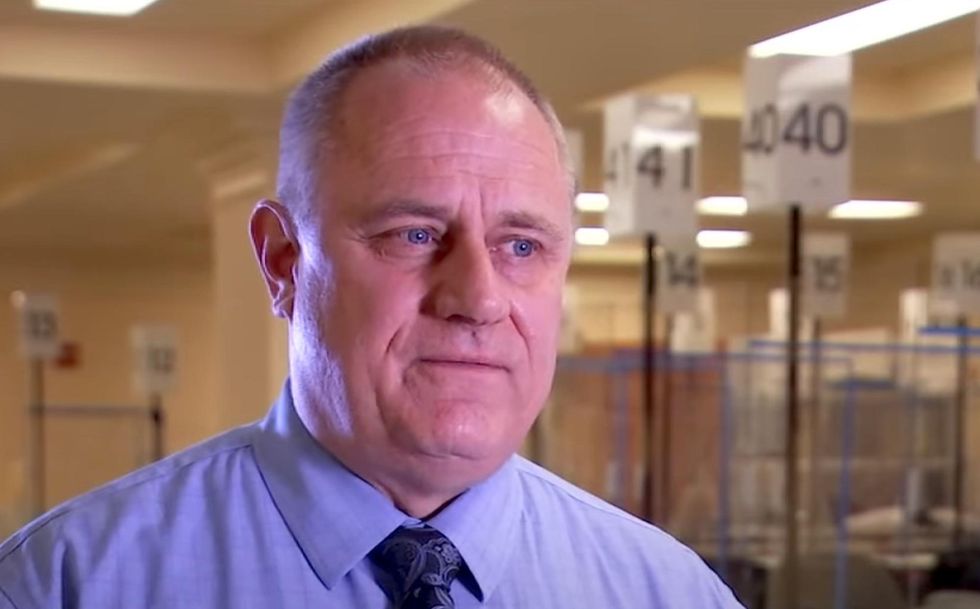 The elections director of San Francisco, who has an "impeccable" record of fixing the city's elections, is being released from his contract because he's a white male.
San Francisco Department of Elections director John Arntz has run the elections for the county and the city for 20 years, and he's done so without any hint of scandal or malfeasance.
And in return for his good work, the city is going to kick him to the curb based on the color of his skin.
The San Francisco Elections Commission voted 4 to 2 to not renew Arntz's contract, according to Mission Local. He will be allowed to apply for the job again but must compete with other applicants after the commission has made it clear that they are seeking a more diverse director to fill the job.
The commission has applauded Arntz for his "incredible leadership," but it needs someone with different demographical qualifications to fulfill the city's racial quota goals.
"I think some folks have forgotten the history of this department," said city attorney David Chiu to Mission Local.
"Before Director Arntz we had five directors in as many years, ballot boxes floating in the bay and an intense lack of confidence in city elections," he added. "Many of us are mystified."
Elections commissioner Cynthia Dai admitted that there were zero performance issues relating to the decision to dismiss Arntz.
"Our decision wasn't about your performance, but after twenty years we wanted to take action on the City's racial equity plan and give people an opportunity to compete for a leadership position," said commission president Chris Jerdonek to Arntz in an email obtained by Mission Local.
The commission appeared to completely disregard a letter signed by all 12 election directors pleading for Arntz to be reappointed and praising him for his extensive experience and knowledge.
The position at the Department of Elections will be open in May 2023. Arntz said he has not made a decision on whether or not he would reapply for the position.
Here's an interview with Arntz about the elections:
https://www.theblaze.com/news/sanfran-fires-white-election-chief
About Post Author