One Texas border city experienced 53,000 migrant encounters last month – residents warn that the town has become overrun: 'They're sleeping on the streets'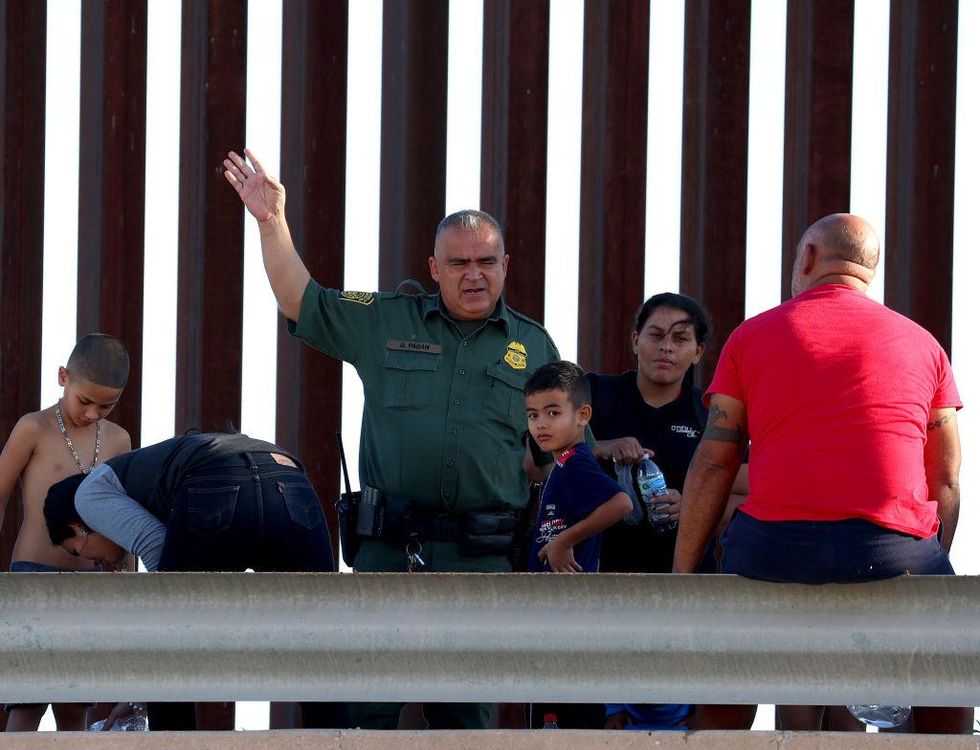 According to Border Patrol statistics, there were over 230,000 southern border migrant encounters in October. The El Paso border witnessed approximately 53,000 of those total encounters, a 280% increase compared to October 2021, significantly higher than any other border city.
An El Paso resident sounded the alarm about the impact the migrant crisis has had on the city.
Resident Luis Lujan, who lives less than two miles from the border, told the New York Post that residents have become concerned about their safety since their neighborhood has become overrun with migrants.
"They're sleeping on the streets," said Lujan. "We don't have enough shelters for them. Why are you letting them in? It doesn't make sense."
After shelters in the area reached capacity earlier this month, hundreds of migrants were released onto the streets of downtown El Paso.
Lujan explained that most of the residents in the area are elderly and living on modest incomes. He noted that many neighbors have reported seeing migrants using their yards to hide from Border Patrol agents.
"They're afraid — we don't know if they're going to break into our houses," Lujan said. "We don't confront them because we don't know if they have guns. We don't know if they have knives."
Last month, close to where Lujan resides, a Border Patrol agent was assaulted by two migrants attempting to cross the border. The officer was pushed, dragged, and punched, according to the FBI. The two men were ultimately taken into custody and charged with assaulting a federal agent.
According to Lujan, the situation worsened a couple of years ago. He said that for the first time, he witnessed immigrants running through his neighborhood to dodge Border Patrol agents.
"Ever since Biden said, 'Come on over,' they're coming over," Lujan said. "This was like a freeway to them."
Lujan stated that he is concerned the problem will only get worse when Title 42 ends on December 21.
The Trump-era measure has allowed Border Patrol to expel about 40% of the migrants who attempt to cross the southern border, the New York Post reported.
The city previously bused about 14,000 migrants to New York City and Chicago to help ease the overwhelmed El Paso shelters. However, the program ended after the city spent approximately $9 million, which the federal government never reimbursed.
El Paso's mayor, Oscar Leeser, has faced pressure to declare a state of emergency and request state assistance, but he has not yet done so.
https://www.theblaze.com/news/el-paso-migrant-encounters-city-overrun
About Post Author