Eco regulations force massive coal plant to shut down, sparking community uproar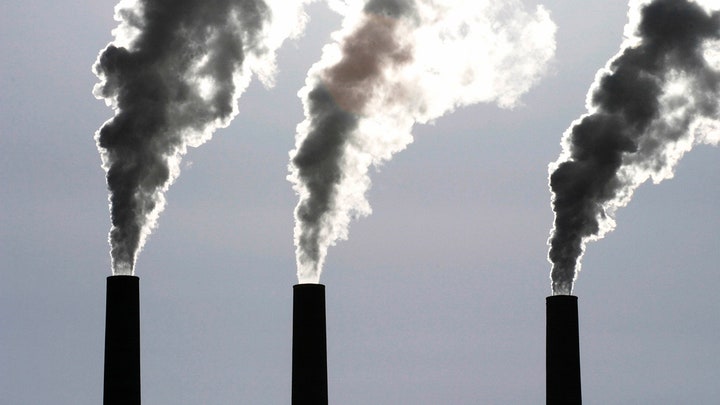 EXCLUSIVE: A plan to prematurely cease operations at a coal-fired power plant in eastern Texas early next year has sparked angst among members of the local community who fear severe economic consequences.
In 2020, Southwestern Electric Power Company (SWEPCO), a subsidiary of the Ohio-based American Electric Power (AEP), announced it would close H.W. Pirkey Power Plant, a large 721-megawatt coal plant located in Hallsville, Texas, in March 2023. SWEPCO told FOX Business that it elected to shutter the plant "after an economic analysis weighing the cost of environmental compliance and needed maintenance."
The company — which operates 11 power plants, including Pirkey, and serves nearly 550,000 customers across Texas, Arkansas and Louisiana — also said it had ultimately factored customer costs into its decision.
"One of the factors considered was impact on customer rates for the cost of completing this work. Customers will benefit from this decision," Scott Blake, a spokesperson for AEP, told FOX Business in an email. "When the announcement was made, we immediately began working with the community to do everything possible to lessen the impacts of the plant's closure."
Among the many state and federal regulations coal-fired power plants are faced with is the Environmental Protection Agency's (EPA) coal combustion residuals (CCR) rule, which is designed to protect the environment from excess coal ash contamination. The costs associated with complying with the CCR rule was a main driver leading to the Pirkey plant's planned shutdown.
In addition, two environmental groups, the Environmental Integrity Project and Sierra Club, filed a lawsuit against the EPA last month, accusing the agency of failing to enforce federal emissions standards at the Pirkey Power Plant and seven other Texas facilities.
However, the decision to close the Hallsville plant has sent reverberations through the tiny town, which relies upon the plant for direct and indirect economic support as well as reliable energy, according to several members of the community.
"That's going to devastate our community," Doug Coleman, a retired superintendent of Hallsville Schools, told FOX Business. "There's a number of things it's going to affect, of course, the people not only in Hallsville but all the surrounding areas. Marshall, Kilgore, Carthage, you know, small communities with blue-collar workers, and it's going to devastate them."
"The other thing is, I'm on a fixed income. I'm going to have a tough time paying my electricity bill and, with the taxes going up because of the taxes they draw from the power plant, that's another downside of it," Coleman said. "I just can't fathom that they'd even think about closing it, to tell you the truth."
Overall, the plant shutdown is projected to lead to a loss of $22 million in sales and economic output in the region, according to local outlet the Marshall News Messenger. It will also spark a $2 million to 3 million loss for local school districts that rely on tax revenue from the plant for funding. The lost revenue could lead to dozens of job losses at local schools.
"It's been a mainstay in our community for years and years and years," said Brad Burris, the president of the nearby Marshall Independent School District and a local real estate agent.
"I knew that there were going to be lost jobs from the school board side of it," he added. "We're going to lose probably about $2 million a year in funding, tax funding, from that plant shutting down. So, that's going to affect us in a great way, as well as other school districts."
Monte Pearson, an engineer from nearby Longview, added that he was worried both about the reliability of replacement power generation and the job losses associated with closing the plant down. AEP said it was planning to replace the power generated at the plant with a "mix of resources, which include renewable resources, natural gas and coal" but didn't specify where the generation would come from.
"That's where our power comes from, and I worry about the reliability of the replacement power," Pearson told FOX Business. "I've got a bunch of friends around here that work out there. Now, I'm worried about their jobs."
About Post Author