Associated Press reporter canned over erroneous report suggesting Russia had launched a missile into a NATO country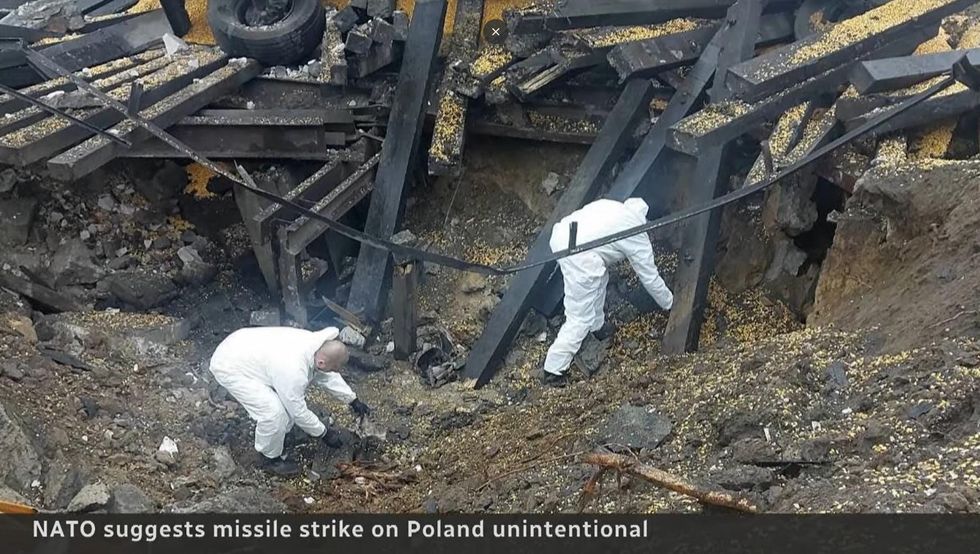 An award-winning Associated Press reporter got the boot on Monday after claiming that a "senior U.S. intelligence official" had said Russia fired a missile into Poland. Before the AP offered a correction, 35-year-old James LaPorta's report — containing an erroneous suggestion with potentially catastrophic and nuclear repercussions — was widely circulated, generating panic and stoking geopolitical tensions.
The facts
On Nov. 15, Russia launched a brutal missile barrage targeting energy infrastructure in western Ukraine. During the attack, Ukrainian air defenses reportedly fired an errant missile into Poland.
The resultant explosion rocked the Polish village of Przewodów, just five miles away from the Ukrainian border. Two farm workers were killed.
NATO, Polish, and American leaders suggested shortly after the explosion that it was not a direct Russian attack.
Polish presidential adviser Jakub Kumoch told Poland's TVN24 channel days later that there "are many indications that one of the (Ukrainian) missiles used to shoot down a Russian missile missed the target. Its self-destruct system did not work, and this missile unfortunately led to a tragedy."
Ukrainian foreign minister Dmytro Kuleba called the claim that the explosion was Ukrainian-caused a "conspiracy theory."
Fake news, real consequences
Hours after the incident, the Associated Press issued a news alert co-bylined by LaPorta and reporter John Leicester, which stated, "A senior U.S. intelligence official says Russian missiles crossed into NATO member Poland, killing two people.".
A Russian attack on Poland would have been sufficient to trigger articles 4 and 5 of the NATO charter, potentially putting the U.S. into direct conflict with the nuclear power.
The Washington Post noted that the AP report had been sent to and seen by thousands of news outlets. News organizations frequently reprint reports from the AP.
CNN firmed up the narrative, reporting that Poland "confirms a Russian-made missile" was behind the explosion. CNN reportedly omitted any mention of how the Ukrainian military also uses Russian-made weapons.
Fox News and the Daily Mail similarly carried the AP reporter's suggestion, the former running a piece entitled, "Russian missiles cross into NATO member Poland, kill 2: senior US intelligence official," and the latter stating, "'Russian bombs' kill two in POLAND."
CBS Evening News tweeted "RUSSIAN MISSILE STRIKE: Two Russian missiles crossed over the Ukrainian border into Poland, a NATO country, killing two civilians."
RUSSIAN MISSILE STRIKE: Two Russian missiles crossed over the Ukrainian border into Poland, a NATO country, killing two civilians. Ukraine's president says the world "must act" and the head of NATO called for an emergency meeting for tomorrow morning. pic.twitter.com/VeR8sWjEqF

— CBS Evening News (@CBSEveningNews) November 15, 2022
Extra to cable news channels and print news organizations spreading the erroneous information, social media influencers began banging the drums of war on the basis of the AP report, signaling that Russia's war on Ukraine had finally spilled out into a NATO country.
For instance, Irish writer Jennifer Cassidy advanced the AP's claim to her 167,000 or more Twitter followers:
Although it is unclear whether he spoke out on the basis of the AP report, Ukrainian President Volodymyr Zelenskyy issued a forceful statement, saying, "Russian missiles hit Poland, the territory of our friendly country. People died."
About Post Author