McDonald's worker with brass knuckles attacks teenager in restaurant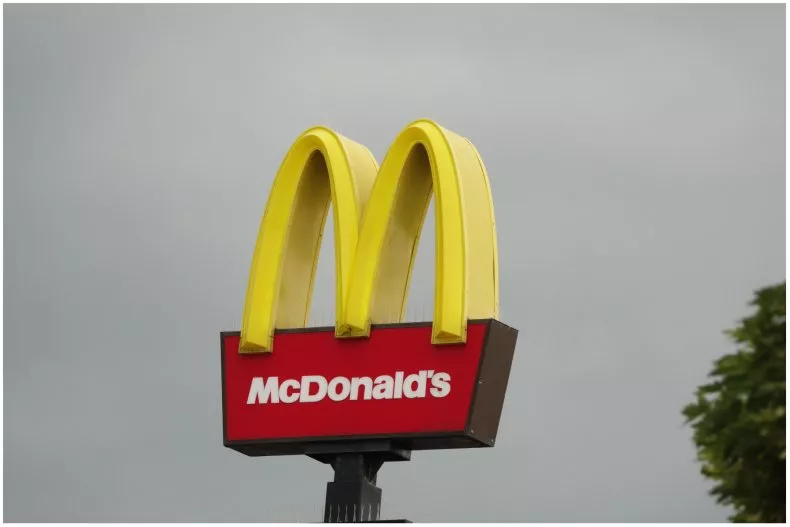 Rick Schindler
According to police, a McDonald's employee allegedly attacked a teenager with brass knuckles at a branch of the fast-food chain in Chicago.
Chicago police said the attack on the 15-year-old boy took place at a McDonald's near Western and Warren on Tuesday afternoon.
This was announced by a spokesman for the Chicago police news week: "A 15-year-old male victim was in a trading store at the above location when he was approached by a female clerk who began hitting the victim on the head and face with brass knuckles.
"The victim was taken to Mt. Sinai Hospital for treatment. No one is currently in custody. Area Three detectives are investigating."
The Chicago Police Department recorded 117 counts of grievous bodily harm between November 7 and November 13 of this year. That's an 8 percent drop from the same period in 2021, when 127 were registered. So far this year there have been 5,278 cases of aggravated battery.
ABC 7 reported that no one had been charged in connection with the alleged attack as of Thursday morning.
A McDonald's spokesman told ABC7: "The safety of our customers and crew is our top priority.
"The actions of this crew member while off-clock and visiting the restaurant as a customer during this incident are unacceptable and no longer part of our organization."
news week has also reached out to McDonald's for comment.
Other incidents at McDonald's
There have been numerous cases of personal injury and property damage at McDonald's restaurants across the United States
In June, a McDonald's customer reportedly caused $10,000 in damage after complaining about being given $2 in change and chicken sandwiches.
In a Facebook statement, a spokesman for the Memphis Police Department said, "The suspect threatened the female employees with physical harm and knocked the cash registers off their stands onto the floor, causing $10,000 in damage."
An Asian man who was attacked at a drive-through at a Maryland McDonald's claimed the person who attacked him used racial slurs on him.
Shang Wang drove to a fast-food restaurant in Rockville, Maryland, and said he was verbally abused by a customer who honked his horn behind him.
He told local news station WJLA-TV: "And then I hear these racist comments. 'Go back to China! And I look up, this guy is at my window and he's spitting through my window and the spit lands on my face."
According to the news channel, Wang was allegedly later attacked by the man who kicked and spat on him.
McDonald's worker with brass knuckles attacks teenager in restaurant: police