Report: Princeton University crowds out higher learning with classes on 'Black + Queer in Leather,' 'BDSM,' and fat acceptance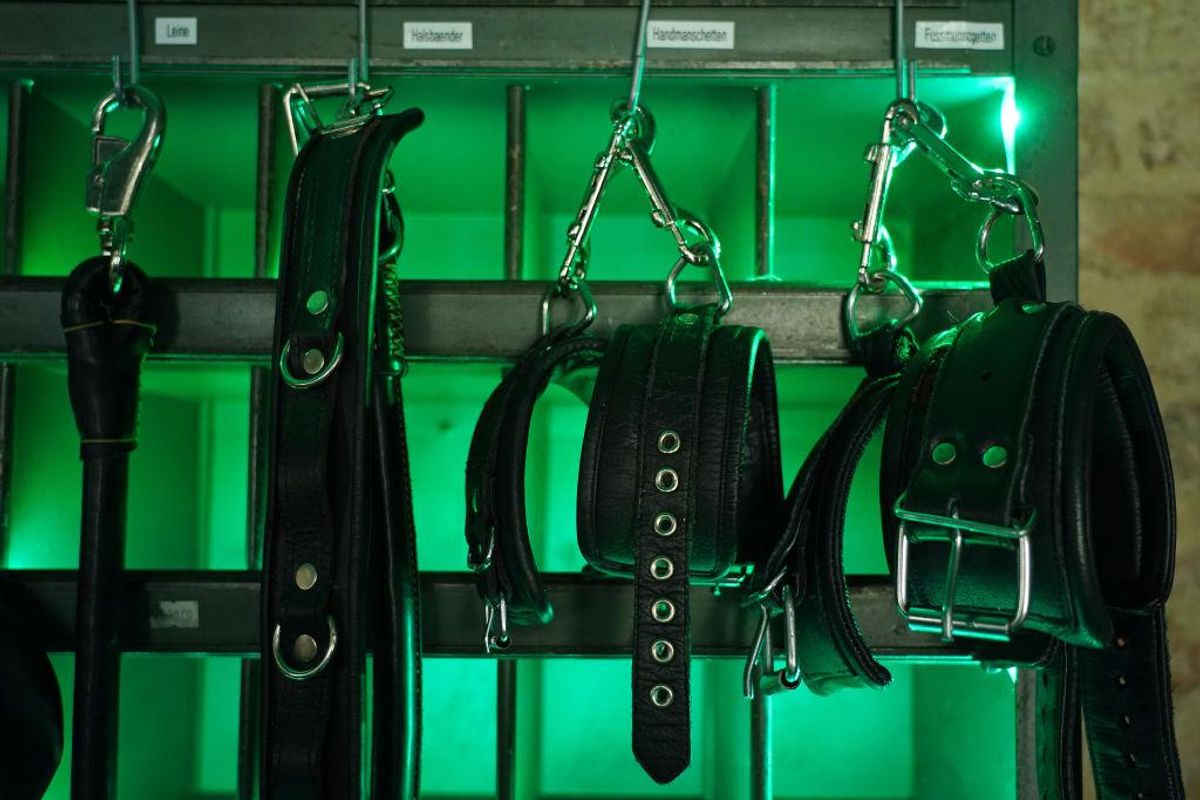 The cost of tuition, room, and board for a single academic year at Princeton University is $79,540. For that princely sum, depending on which potentially regrettable degree is pursued, a student might enjoy a relatively conventional education — unless, of course, they enter the humanities.
The university, ranked fourth in Forbes' Top Colleges list for 2022, released its 2023 course catalog earlier this month, revealing that classes in BDSM, body positivity, and fetishism will be on offer in the spring semester.
The listings have been met with criticism, with some denouncing the university for funding the dissemination of demeaning, potentially-harmful, and addictive material.
Fat, fetishism, and delusion
Princeton purports to provide a liberal arts education that broadens students' outlooks and helps "form their characters and values." A new Fox News Digital report highlighted what the university might have in mind in the way of character and value formation.
For starters, there is the "Black + Queer in Leather: Black Leather/BDSM Material Culture" course, which will have students go spelunking through BDSM archives "in research libraries, community groups, and [with] individuals and their personal ephemera."
BDSM (bondage, discipline/dominance, submission, and sadomasochism) is an umbrella term for degenerate and frequently violent sexual relations.
According to the course description provided by the Office of the Registrar, Lewis Center for the Arts lecturer Tiona Nekkia McClodden will have students read: Amber Musser's "Sensational Flesh: Race, Power, and Masochism"; Ariane Cruz's "The Color of Kink: Black Women, BDSM, and Pornography"; Jennifer Nash's "The Black Body in Ecstasy: Reading Race, Reading Pornography"; and other graphic books.
Musser's book allegedly "employs masochism as a powerful diagnostic tool for probing relationships between power and subjectivity."
Cruz's book is said to reveal "BDSM and pornography as critical sites from which to rethink the formative links between Black female sexuality and violence."
One book on the course syllabus is by Mireille Miller-Young, the feminist studies professor charged with grand theft, vandalism, and battery in 2014 for assaulting a 16-year-old pro-life student. Miller-Young pled guilty.
Princeton students won't only be provided with an insight into how to navigate the world as racially-obsessed sadomasochists.
Judith Hamera, a dance professor and the chair of the Lewis Center for the Arts will once again be teaching "FAT: The F-Word and the Public Body."
Hamera, who has taught the class since at least 2016, will return to guide students keen on answering the questions: "How does this 'f-word' discipline and regulate bodies in /as public? … How might fat be a liberating counterperformance?"
Although a dance credit can be obtained through the completion of the course, no previous performance experience is necessary. Instead of intense physical activity, students will read Susan Greenhalgh's "Fat-Talk Nation: The Human Costs of America's War on Fat," Cat Pausé's "Queering Fat Embodiment," and "Hunger" by the morbidly obese essayist Roxane Gay.
Extra to violent pornography and rejections of healthy body standards, Princeton students can look forward to learning "about the colonial history of the study of religion and the role of fetishism therein."
In "Anthropology of Religion: Fetishism and Decolonization," students will apparently gain the "tools to critically intervene in ongoing conversations about race, sexuality, cultural difference, and decolonization by becoming familiar with debates on fetishism in anthropology, critical theory, and Black and queer studies."
Fox News Digital suggested that Princeton's forthcoming "Current Issues in Anthropology: Liberalism, Racism & Free Speech" course has also been the subject of some recent controversy.
The course listing suggests that "In the U.S. and Europe, far right activists use 'free speech' to justify hate speech," and indicates that students will "use comparative studies of racist and Islamophobic hate speech" to determine how to manage speech.
Backlash and concern
Some Princeton undergraduates have expressed concern about the new courses, McClodden's in particular.
Paul Fletcher, a Princeton junior and president of the university's chapter of the pro-marriage Anscombe Society, told the College Fix that he takes issue with the BDSM course's "employment of pornography," noting that according to the course description, "pornographic content is required reading."
"Pornographic content of this sort is highly addictive, particularly to men and women of college age, often correlating with severe anxiety and depression," said Fletcher. "Students cannot just watch it, 'study it,' without consuming it. This is the equivalent of a Princeton course requiring every student to smoke a cigarette each week and 'study' its effects."
Fletcher is not the only student who believes that the course "has no place in a university that prioritizes the wellbeing of its students."
Julianna Lee, a sophomore at the university, told the College Fix that "cultural discourse and understanding are good things, but there is no need to do it in such a way that students are exposed to content that has been scientifically proven to be harmful."
Lee posed the question, "Plenty of people would be vehemently opposed to the idea of glorifying domestic abuse or gun violence, so why is it okay to have a class dedicated to concepts that promote unsafe sexual practices?"
In addition to the paid promotion of deviant lifestyles, Lee suggested that there is no counterpoint offered at the university: "I have not yet seen a single course here dedicated to exploring what it means to love in such a way that minimizes damage, including a clear dating timeline and how to truly will the good of another."
Benjamin Woodard writing for the National Review similarly criticized Princeton for rolling out its identitarian BDSM course, suggesting that the "class should be nauseating to any well-adjusted individual. Desires to harm oneself and others are signs of mental unwellness; exploitative and demeaning pornography is not art."
"To treat the use of other humans for pleasure as a subject of academic appreciation corrupts students' character. Why would a student spend a whole (expensive) semester taking such a class? Why are students studying sexual perversion in classes at all, outside of, perhaps, the psychology department?" asked Woodard.
Princeton University's Board of Trustees fired classics professor Joshua Katz for having a consensual sexual relationship with a student over 15 years ago. Katz, who had called a former student group, the Black Justice League, a "small local terrorist organization," was accused of having committed "egregious violations of University policy."
Citing this incident, Woodard underscored how Princeton's ethical pretensions do not appear to comport with the university's promotion of sadomasochism, dehumanization of women, and violent pornography in illegitimate academic fields.
About Post Author