Unsuspecting Uber driver rescues near-naked window-jumping prostitute only to get drawn into a highway gun battle with her violent pimp
3 weeks ago
Detroit City Limits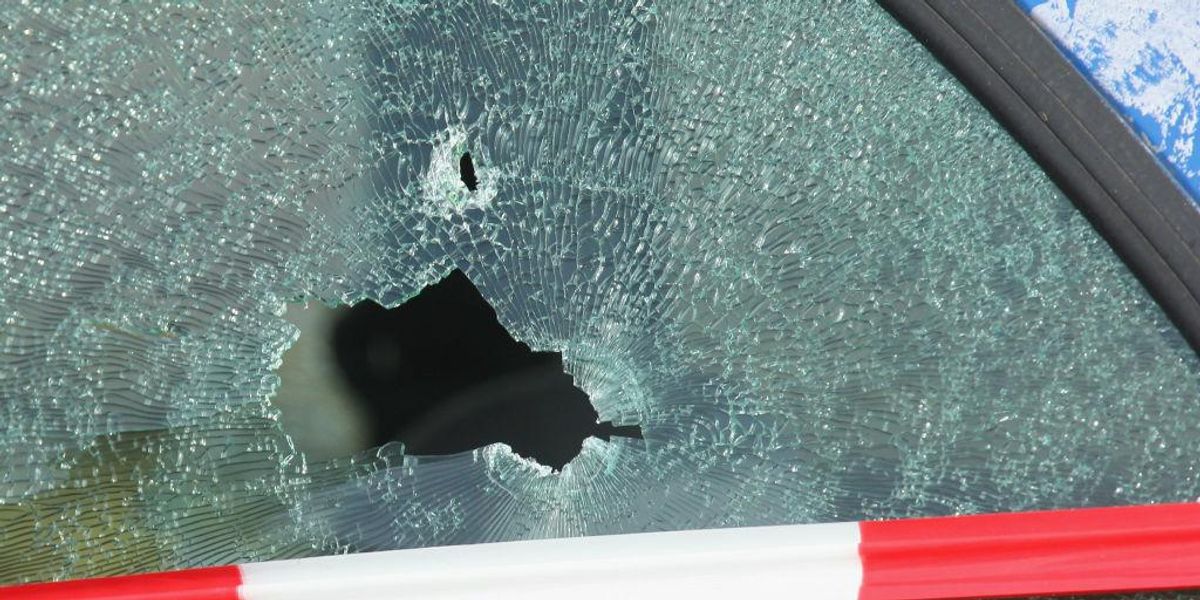 A wild and violent fight for freedom in Seattle last weekend once again proved that not all knights appear on horseback or in shining armor. According to prosecutors, on Nov. 5, a 20-year-old California woman identified as H.A. staged a daring escape from her cruel pimp. Risking life and limb, she nearly met her doom when an Uber driver came to her rescue, providing her with a ride to freedom and some much-needed firepower.
The defenestrated prostitute
Charging documents in King County Superior Court indicated that H.A. had been trafficked by 30-year-old Winston Burt from California to Seattle with another young woman for the purpose of engaging in sex acts for money.
AP reported that Burt, who calls himself "Dice Capone," allegedly kept H.A. with a number of other women in a $1.4 million six-bedroom Airbnb rental property near Seward Park in south Seattle.
The charging report said that Burt trafficked the prostitutes along Aurora Avenue on the north side of the city. Each woman was allegedly tasked with making at least $2,000 a day, all of which would be turned over to Burt in exchange for room and board.
According to the Seattle Times, H.A. had been prostituting for Burt since September, but had since expressed a desire to leave. Another woman identified as S.T. similarly wanted to leave. Their alleged preference for liberty allegedly enraged Burt.
Burt, inviting the other women to join him, allegedly kicked and pistol-whipped S.T. until her eyes were swollen shut.
Prosecutors said that on Nov. 2, Burt is said to have also pistol-whipped H.A. so badly as to nearly have severed her lip. After the beating, Burt reportedly trapped her in the rental property for three days.
After a second brutal assault on Nov. 5 during which Burt allegedly forced H.A. to strip off her clothes, the 20-year-old made a run for the door. Benjamin Gauen, senior deputy prosecuting attorney with the King County Prosecuting Attorney's Office, wrote in the charging papers that Burt intercepted her at the door and slammed her to the ground.
Unable to exit by conventional means, H.A., wearing only her underwear, dashed upstairs and leapt out of a third-story window.
Although battered and broken, H.A. pressed on, limping toward the road in search of help. Again, her efforts to escape were thwarted.
Seattle Police Detective Tammie Case indicated that the other prostitutes came outside and intervened when H.A. tried soliciting help, telling prospective helpers that the 20-year-old was "off her medication" and "having an episode."
Burt hurried out and forced H.A. into his Mercedes-Benz.
Uber mensch
Burt took H.A. to the Emerald Motel on Aurora where she and the other women had made their money, according to the charging papers.
Still inside the car outside the motel, Burt allegedly held the 20-year-old at gunpoint and threatened to bash in her teeth. H.A. darted out of the vehicle.
The Seattle Times indicated that surveillance footage from nearby businesses confirmed that H.A. had attempted to flag down help. She stumbled across a six-lane highway before dropping down, half-naked, partially obstructing traffic.
Gauen noted that "H.A. felt safer in the middle of a busy highway, practically naked, at night than being within arm's reach of the defendant."
Although numerous people called 911, no one stopped.
Finally, just before 10 p.m., an Uber driver saw the distressed young woman and told her to get into his van. His good deed did not go unpunished.
Burt allegedly followed the Uber driver's van and began shooting.
According to the charging papers, the Uber driver was anything but passive and also happened to be armed. He allegedly fired back at Burt.
This gunshot-punctuated joust carried on for several blocks. No one was reported injured in the gun battle.
The Uber driver ultimately pulled his bullet-riddled and blood-soused van into a gas station off the Interstate 5, where he waited for police and state troopers to arrive.
Pimp slapped with criminal charges
The Seattle Times reported that H.A. was hospitalized with a broken leg and ankle, broken ribs, spinal injuries, black eyes, and multiple bruises and cuts. H.A. also had a tattoo on her face of Burt's street name.
Burt was arrested on Nov. 6 as he tried to flee the rental property with the other prostitutes.
WNBC reported that Burt has been charged with human trafficking, promoting prostitution, assault, and drive-by shooting.
Burt, being held on $750,000 bail, is also accused of beating S.T., the 24-year-old California woman who had also wanted to go home.
Burt had previously been arrested on Sept. 9 in Riverside County, California, which may have prompted his move to Seattle. He was also convicted for felonious prostitution-related crimes in 2017.
Gauen noted in Burt's charging papers that, owing to the "expansive reach of the defendant's egregious behavior," he will likely be hit with additional charges.
"The defendant leads a sex trafficking enterprise that has operated in at least three U.S. states involving multiple victims, who have been exploited, harmed and maimed by the defendant's violent and coercive actions," added Gauen.
https://www.theblaze.com/news/unsuspecting-uber-driver-rescues-near-naked-window-jumping-prostitute-only-to-get-drawn-into-a-highway-gun-battle-with-her-violent-pimp