'I'm so sick and tired of this bulls**t!' Joe Scarborough freaks out on Republicans for 'making fun of' Paul Pelosi attack, says there's a 'sickness' in GOP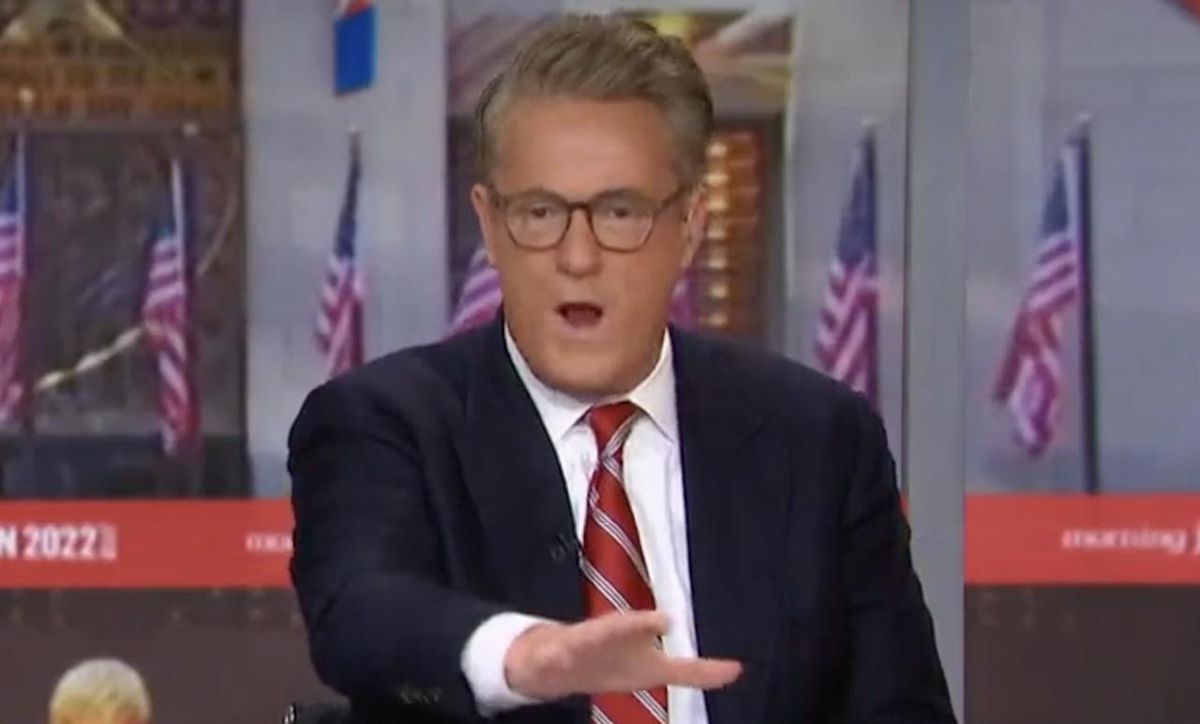 Joe Scarborough, host of MSNBC's "Morning Joe," on Friday freaked out at Republicans for "making fun of" House Speaker Nancy Pelosi's husband, Paul, following the attack upon him last week, declaring in his furious diatribe that there's a "sickness" in the GOP.
Scarborough wasn't specific about who said what, but he seemed to mean business, hollering on air and even offering a curse word, presumably to put a profane exclamation point on his argument.
What did he say?
"Here's a guy who's in great shape, but he's 82 years old. He got brutally attacked, he got hit in the head, he had emergency surgery because of a fractured skull. And Republicans and the most powerful people in the world are making fun of this guy and spreading lies," Scarborough said. "This is not 'our politics are broken.' Let's stop saying, 'Our politics are broken.' The Republican Party is broken. The MAGA Right is broken. There is a sickness here."
While Scarborough noted Senate Minority Leader Mitch McConnell spoke out against the attack, he added that "not many others spoke out about it."
Then the "Morning Joe" host compared what he said has been the GOP response to the Democrat response to Louisiana's Steve Scalise after he was shot in June 2017.
"I've gotta say this — cover the kids' ears — I'm so sick and tired of this bulls**t about, 'Oh, but what about Steve Scalise?' Nancy Pelosi was practically in tears after Steve Scalise was shot, and she said, 'We're all one family.' There is no humanity in the Republican Party! No humanity at all! And this has proven it!" Scarborough said.
Oops
Except Scarborough left out that a day after Pelosi's declaration of political unity, she blamed the shooting of Scalise on Fox News and the GOP — despite the fact that the shooter was a left-wing activist.
Here's what else ol' Joe left out:
"By the way," Scarborough also said, "the same people who in prime time mocked police officers who wept about January the 6th, they wanna support the blue — unless the blue is trying to save American democracy against their most freakish supporters. They wanna support law enforcement — unless it's the FBI, who's investigating corruption at the the highest level within the Republican Party. It's select enforcement. They only support Madisonian Democracy if their side wins. They only support law enforcement if their side gets a free pass. It is a sickness in the Republican Party. It is not a sickness in American politics."
https://www.theblaze.com/news/joe-scarborough-freaks-out-on-republicans-for-making-fun-of-paul-pelosi-attack
About Post Author