Protesters block northbound I-5 in downtown Seattle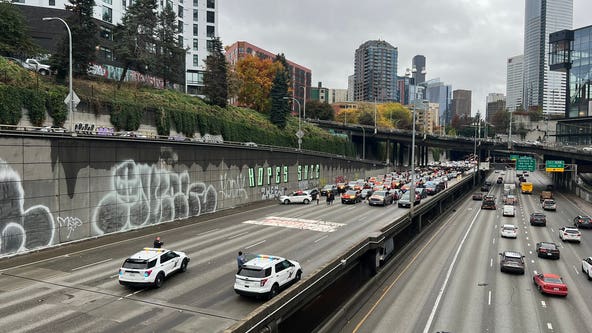 Protesters have blocked northbound Interstate 5 in downtown Seattle, backing up freeway traffic for miles Friday afternoon.
The Washington State Department of Transportation said the interstate's northbound lanes were blocked near Pine Street. State Patrol troopers were responding, according to an agency spokesperson.
Transportation officials said both eastbound and westbound Interstate 90 off-ramps to northbound I-5 are also closed. They urged drivers to use alternate routes and expect congestion.
The protest is related to the war in Ethiopia's Tigray region.
The southbound lanes of Interstate 5 are open.
https://www.seattletimes.com/seattle-news/transportation/northbound-i-5-closed-in-downtown-seattle/