National Federation of the Blind says Halloween costume of Dallas Cowboys owner pushes stereotype 'harmful' to the blind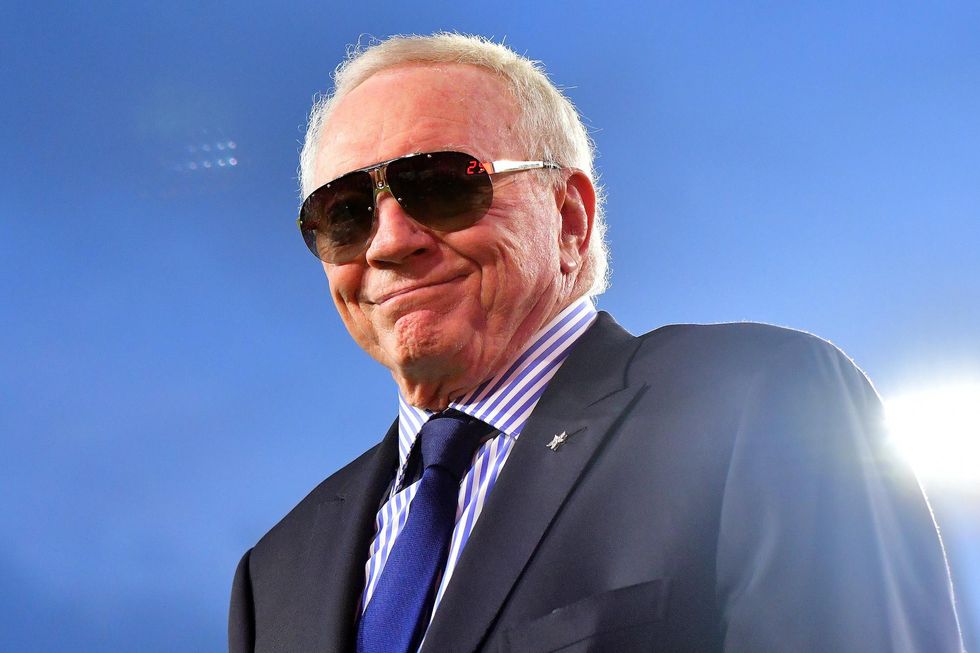 The National Federation of the Blind criticized the owner of the Dallas Cowboys football team for his Halloween costume it said perpetuated "harmful" stereotypes of the blind.
Owner Jerry Jones was seen wearing a popular costume mocking bad decisions made by NFL referees by implying they are blind.
A photo of the costume was posted to the Instagram account of Keri Chambers, Jones' niece. A screenshot of the photo was then widely circulated on social media.
Cowboys owner Jerry Jones with the epic troll Halloween costume. A blind ref.
Hope @nfl has a sense of humor pic.twitter.com/WkZyjmDj1J

— Clarence Hill Jr (@clarencehilljr) October 30, 2022
NFB director of public relations Chris Danielsen called the costume choice "unfortunate" in a statement to TMZ.
"When anyone perpetuates that stereotype, it's harmful," said Danielsen.
He pointed out that 70% of the blind are unemployed, and a blind referee costume implies that the blind are incompetent because of their disability.
He also asked Jones to think about the fans of the team who are blind as well.
"He does have blind Cowboys fans," Danielsen said. "They show up at games and put on headsets or listen on the radio. It may be something for him to think about."
Some also wondered if the NFL would discipline Jones for the costume, owing to its policy that players and owners are barred from criticizing referee officials.
"I'm being very careful here because I'm getting real close to a fine. It shows how much I love them to dress up as them," said Jones to Sports Illustrated about his costume. "How much I respect their decision-making."
However, the NFL confirmed to the Daily Mail on Wednesday that Jones would not face any discipline over the stunt.
It would not be the first time Jones was disciplined by the league. In 2008, the NFL fined him $25,000 for publicly criticizing referee Ed Hochuli.
Chambers meanwhile locked down her Instagram account after the criticism.
Here's more about Jones battling the NFL:
https://www.theblaze.com/news/jerry-jones-blind-referee-harmful