Maryland family gets casket as Halloween prop, discover dead woman's ashes, personal items inside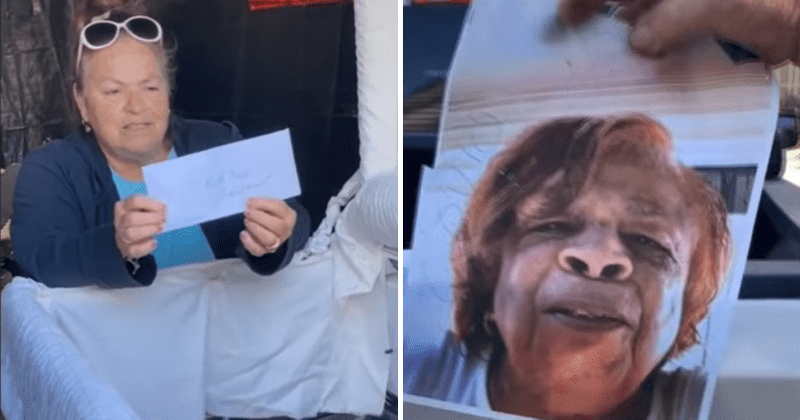 MARYLAND: Halloween is filled with spooky surprises, but one family got a nasty surprise. The family ordered a casket as a Halloween prop and found a women's ashes in an envelope along with a death certificate and a hospital bracelet she wore on her final days. The family got the casket from Facebook Marketplace and after finding the contents inside the coffin, Brooke Wozniak took to TikTok and shared a now-viral video to find the family of the dead woman as she said "she would not want that to happen to her own mother."
The granddaughter of the deceased woman came across that video and showed it to her mother. The Wozniak family then traced the family of the deceased woman, who was identified as Edith Crews and was cremated after dying of Covid-19 without her family around, as per NY Post.
According to FOX 5, Wozniak decided to post on TikTok hoping to find Crews' family. Wozniak reportedly said, "Everyone was in shock. And we didn't really know how to feel about it. My first reaction was, we've got to find the family. We gotta find whoever the next of kin is or whoever knows her."
Crews' daughter Sabrina Jones told FOX 5 that she died in January due to Covid-19 and was not allowed to have a family by her side. She said, "It doesn't ease the pain of her being gone, you know? She was my best friend. I loved my mom dearly. I'm the only girl. I'm the one who took her to George Washington University [Hospital] and left her there." She expressed her gratitude to the Wozniak family as she was able to retrieve her mother's documents. She said, "I mean I'm grateful that [the Wozniak family] kept it, and we do have it back. I thank God for that."
Jones said that they had rented the casket through Freeman Funeral Services in Clinton, Maryland, and had their mother cremated afterward. According to Jones, the owner of the funeral service, Glenda Freeman, was empathetic and took responsibility for the mix-up in the documents. She had asked for time till Thursday, November 3, to further investigate the matter. She added that the funeral service had sent multiple caskets to a scrap metal business for destruction.
https://meaww.com/maryland-family-discovers-women-ashes-personal-belongings-halloween-prop-casket-covid-19
About Post Author