Legendary filmmaker Tim Burton: 'I think my days with Disney are done'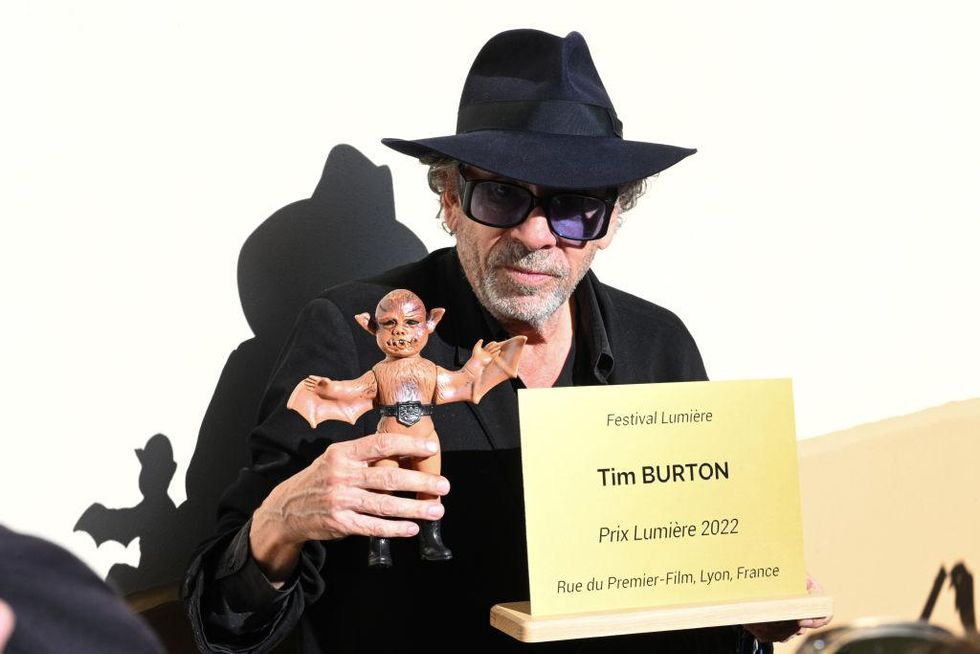 Legendary director Tim Burton, 64, may soon part ways with the film and entertainment company that made him a star.
Over the weekend, Burton was in France for the Lumière Film Festival in Lyon where he received a lifetime achievement award known as the Prix Lumière. Burton was selected to receive the award this year because of his storied career, which includes smash hits like "Beetlejuice," "Mars Attacks!", "Edward Scissorhands," "Big Fish," and his latest film, a live-action version of "Dumbo."
Upon receiving the award, Burton held a press conference where he discussed, among other topics, his strained relationship with Disney, which has recently focused almost exclusively on projects related to the Marvel, Star Wars, and Pixar franchises.
"It's gotten to be very homogenized, very consolidated," Burton claimed. "There's less room for different types of things."
While Burton acknowledged that Disney gave him his first start in the film industry as an animation artist in the early 1980s, he said he is not sure that his current creative interests align with the general direction Disney has taken lately.
"My history is that I started out there. I was hired and fired like several times throughout my career there," Burton said.
But he said he would pass on the opportunity to direct a Marvel film.
"I can only deal with one universe," he added. "l can't deal with a multi-universe."
Because he no longer feels like he fits in at Disney, Burton also admitted that his work on the live-action adaptation of "Dumbo" for Disney hit very close to home.
"The thing about 'Dumbo' is that's why I think my days with Disney are done," he continued. "I realized that I was 'Dumbo,' that I was working in this horrible big circus and I needed to escape. That movie is quite autobiographical at a certain level."
In addition to his discussion of Disney, Burton also mentioned that he rarely watches his films.
"I don't really watch my movies. It was strange seeing the clips [at the festival]," he said. "I got quite emotional. It feels like each film you do is part of your life and is very deep and meaningful so it's like watching your life flashing before your eyes – that's why I likened it to a funeral in a way, in a beautiful way, it captures moments of your life."
Right now, Burton is putting the finishing touches on a spinoff series of "The Addams Family" entitled "Wednesday," due out on Netflix in late November. Though born and raised in Burbank, California, Burton has lived in London for many years.
---
SEMINOLE
---
https://www.theblaze.com/news/legendary-filmmaker-tim-burton-i-think-my-days-with-disney-are-done
About Post Author