Police capture woman who allegedly robbed a Circle K and smashed in clerk's face with a brick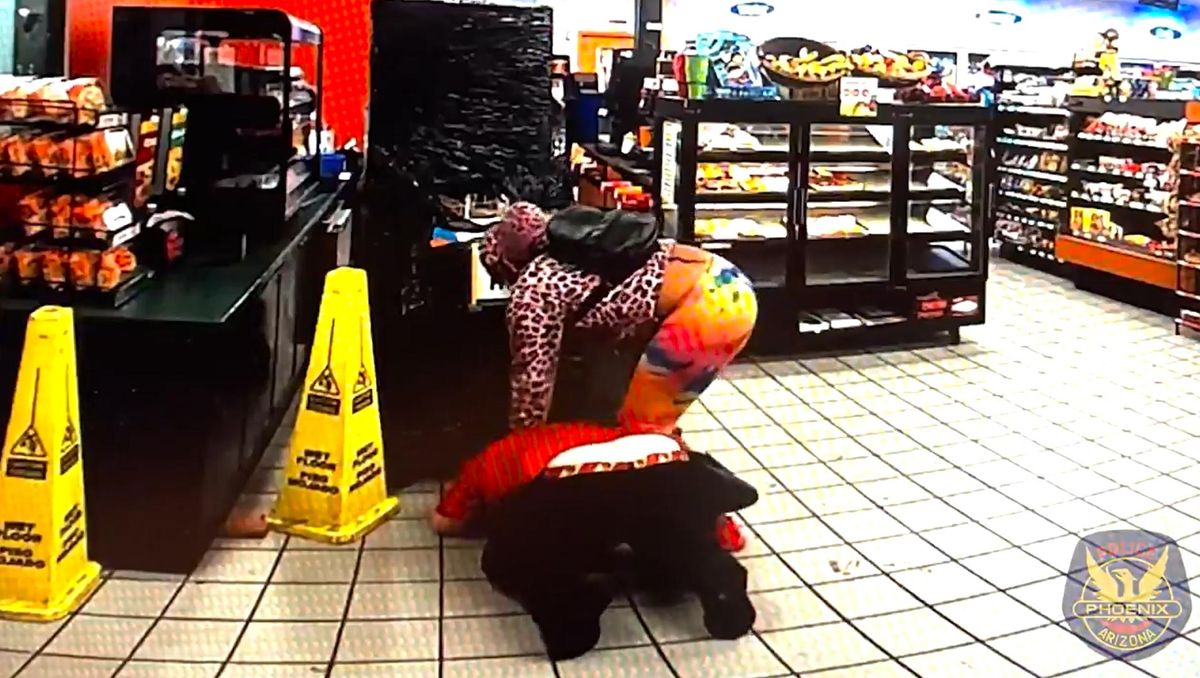 In early August, two women robbed a Circle K in Phoenix. In an effort to steal cash, alcohol, and cigarettes, they nearly robbed a man of his life. While one suspect was detained later that month, the other remained at large until Tuesday, when Phoenix police finally tracked her down.
On August 4 around 2 a.m., 24-year-old Alize Endonejha Jenkins and a woman identified this week by police as Misses Evans stormed the Circle K convenience store near 32nd Street and Broadway Road. According to police, upon entering the store, Evans struck a store employee in the face with a brick.
While Jenkins reportedly pilfered various items, Evans seized the victim — still reeling on the ground from the initial assault — by the back of the head. She slammed his face until he relinquished the PIN code for the cash register.
Surveillance camera footage showed both women exiting the store carrying armfuls of stolen items.
DO YOU RECOGNIZE THIS WOMAN?!

On Thursday, 8/4 at approximately 2 am, a woman struck this employee in the face with a brick. The suspect then assaulted the employee on the ground until the pin number to the register was given. pic.twitter.com/uFN3WxxX0L

— Phoenix Police (@PhoenixPolice) August 22, 2022
Notwithstanding a brick to the head and a sustained beating, the clerk survived, reportedly suffering a concussion but no more major injuries.
Jenkins, who had also been arrested in March 2017 for shoplifting, was apprehended on August 27. According to court records, Jenkins admitted to having been at the Circle K, but denied knowing Evans would assault the clerk, despite her carrying a brick into the establishment.
Police continued to search for Jenkins' alleged accomplice, who had reportedly left Arizona.
Phoenix police posted a description of the suspect, noting that she was "approximately 20-30 years old, 5'3"- 5'5" tall, wearing a pink 'WASHINGTON D.C.' cheetah printed hoodie, multicolored pants, with pink shoes and a black backpack."
AZ Family reported that Silent Witness had offered $6,000 to find Evans.
Evans was ultimately captured on Tuesday. Phoenix police thanked everyone who shared the original video.
About Post Author