Miami Dolphins player says state taxes kept him from signing with the New York Jets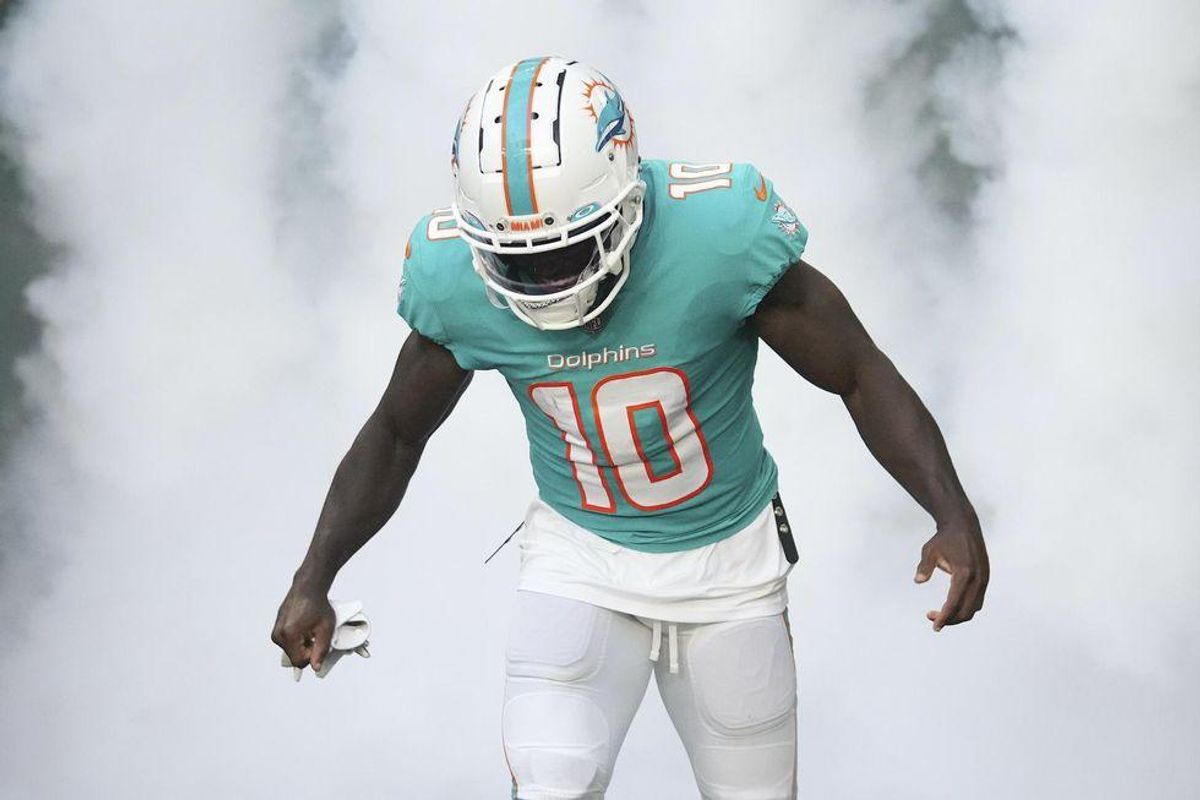 CARLOS GARCIA
A star wide receiver on the Miami Dolphins football team said that state taxes kept him in Florida when the New York Jets sought to sign him to their roster.
Tyreek Hill was traded to the Florida team in the off-season from the Kansas City Chiefs, but he was asked why he didn't end up on the New York team in a media briefing on Monday.
"It was very close to happening," Hill said to reporters. "Just those state taxes man. You know, I had to realize I had to make a grown-up decision. And now here I am in the great city of Miami. You know, great weather, great people. Beautiful people, I feel like. So here I am."
Florida has no income taxes while New Jersey has a 10.75% personal income tax for individuals who make more than $5 million, which would apply to Hill. While the team self-identifies as a New York team, their stadium is based in East Rutherford in New Jersey.
Some estimates said it would have cost Hill as much as $3 million extra in income taxes.
Hill pleaded guilty to domestic assault and battery and was dismissed from the Oklahoma State football team in 2014 over the incident. He later escaped discipline from the NFL in after an audio recording surfaced from his then-fiancée accusing him of breaking the arm of his 3-year-old child.
"Local law enforcement authorities have publicly advised that the available evidence does not permit them to determine who caused the child's injuries," said the NFL at the time.
Florida is one of only four states with NFL teams that impose no state income taxes on players. The other states are Tennessee, Texas, and Washington. Players pay the highest state income tax in California, where the highest earners pay an extra 13.3% on their earnings. That applies to three teams: the Los Angeles Rams, Los Angeles Chargers, and the San Francisco 49ers.
Here's the media briefing with Hill:
https://www.theblaze.com/news/tyreek-hill-state-taxes-jets
About Post Author