Covid-19 pandemic 'is over' in the US – Joe Biden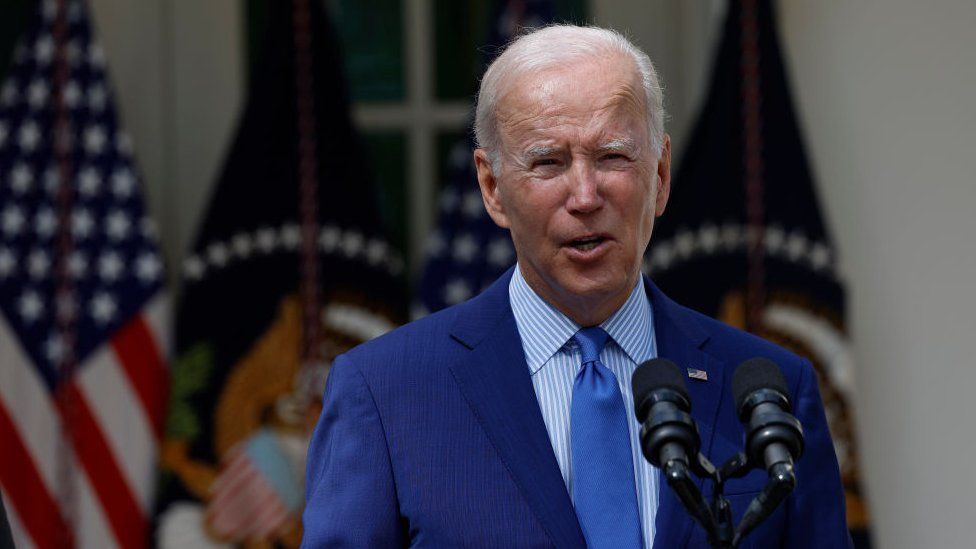 President Joe Biden has declared the pandemic "over" in the US, even as the number of Americans who have died from Covid continues to rise.
Mr Biden said that while "we still have a problem", the situation is rapidly improving.
Statistics show that over 400 Americans on average are dying from the virus each day.
The head of the World Health Organization (WHO) said last week that the end of the pandemic is "in sight".
In an interview with 60 Minutes on CBS, Mr Biden said that the US is still doing "a lot of work" to control the virus.
The interview – aired over the weekend – was partly filmed on the floor of the Detroit Auto Show, where the president gestured towards the crowds.
"If you notice, no one's wearing masks," he said. "Everybody seems to be in pretty good shape…I think it's changing."
https://www.bbc.com/news/world-us-canada-62959089