Substitute teacher allegedly bribed students to attack classmates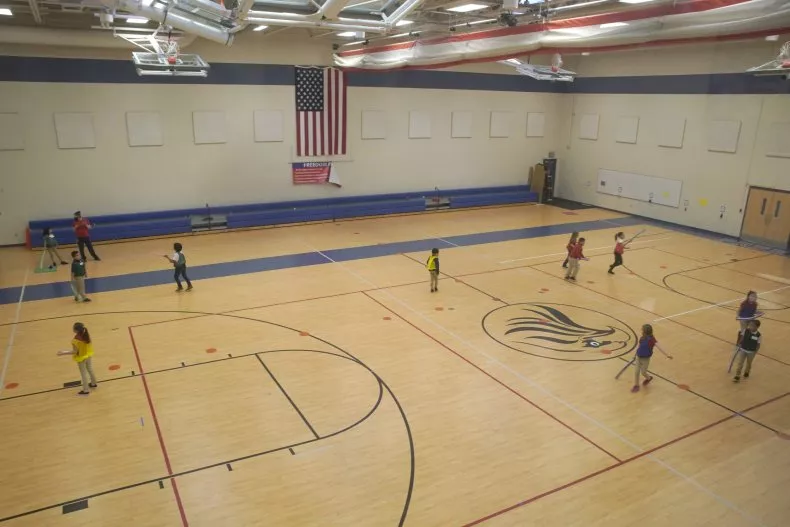 A substitute teacher was arrested for allegedly paying students to bully their classmates, detectives said Monday.
Aadrina Smith, 24, orchestrated the alleged attack at North Caddo Elementary Middle School in Vivian, Louisiana, where she was a substitute teacher. During a gym class on Aug. 23, she allegedly offered to pay five different students $5 each to attack their classmate, the Caddo Township Sheriff's Office said.
Video obtained by the sheriff's office showed Smith speaking to five students and appeared to congratulate three who had accepted her bribe. The middle school students then attacked their classmate, who was lying on the gym floor while the substitute teacher looked on. Smith never assisted the victim or reported the incident.
"The term I got was that they 'skipped' her," said Bia Roldan, spokeswoman for the sheriff's office news week.
According to investigators, the substitute teacher retaliated against the middle school student.
"Smith thought the student told the assistant principal that she left work early the day before, which happens to be the suspect's birthday," Roldan said.
The child told her mother about the alleged assault, which was then reported to the school district.
A spokesman for Caddo Parish School District said news week"The district immediately removed [Smith] from their duties and the principal of the school reported the incident to law enforcement. Throughout the investigation, the district and school have cooperated fully with law enforcement."
Smith was charged Monday with five counts of contributing to juvenile delinquency and misconduct. Detectives are also investigating the arrest of the three students who committed the alleged battery.
Bullying and violence are rampant in US schools. About 22 percent of students ages 12 to 18 reported being bullied at school in 2019, according to the National Center for Education Statistics.
In a 2019 survey by the Centers for Disease Control and Prevention (CDC), 8 percent of high school students said they had experienced at least one physical fight on school property in the past 12 months. More than 7 percent said they had been threatened or injured with a weapon, including a gun, knife or club, at school.
Almost one in 10 high school students reported missing at least one day of school in the past 30 days because they feared being unsafe at school or on the way between school and home.
Smith's arrest follows several high-profile teacher misconduct cases this year. Last week, a former principal at a California elementary school was arrested for pushing a special needs student to the ground. In April, another teacher at a Christian school for children with learning disabilities in Florida was arrested for inappropriate sexual behavior with two students. And in February, a New York gym teacher was arrested for throwing a 14-year-old student into a wall.
Substitute teacher allegedly bribed students to attack classmates: police