'I'm living life to the fullest': 49-year-old man joins college football team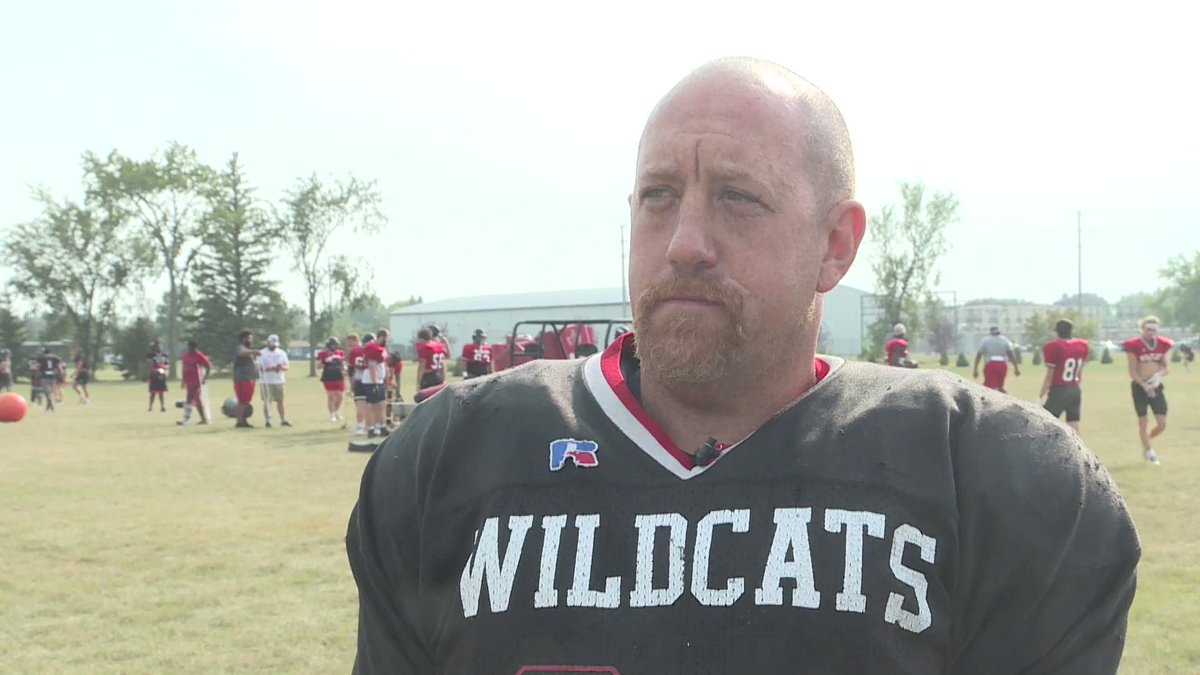 They say age is just a number, and one North Dakota man is putting that adage to the test.
Ray Ruschel, 49, is a 17-year veteran of the North Dakota National Guard who recently decided to take on a new challenge: playing college football.
Ruschel plays nose guard for the Wildcats of North Dakota State College of Science in Wahpeton, North Dakota, about an hour south of Fargo. Ruschel said he'd heard about the team from an Army friend and decided to investigate. He then spoke to head coach Eric Issendorf, who is one year Ruschel's junior, and promised that he'd make a significant contribution to the team.
So far, Issendorf seems pleased with Ruschel's progress and his attitude.
"He's always in a good mood. He's always just Ray," Issendorf said. "He's always in a good mood, just ready to work and do what he can for his teammates."
"They've all been very receptive of me coming in and playing," Ruschel said. "At first, they thought I was another football coach on our first day of camp. And whenever I got in line for pads, they were like, 'Wait a minute, you're playing?'"
He also says he takes his role as a mentor seriously.
"So, I've been surrounded by young people throughout my military career," Ruschel said. "So on and off the field, these guys are really, truly tremendous. I try and instill being punctual, being awake, just doing my hardest. Working to strive to do my best every day at practice and also during games."
But in the end, Ruschel, who wears No. 94, pursued this opportunity for himself.
"I want to live life," he added. "If I had the chance and didn't take it, I would regret it. I had a chance, and I'm taking it, and I'm living life to the fullest."
Ruschel, a 6-foot, 220-lb. true freshman out of Trinity High School, has already recorded one solo tackle and one assist in the young season.
The Wildcats, who play in the National Junior College Athletic Association, currently sit at 2-1. Their next game will be Saturday, September 24 at Vermilion Community College.
Defensive Lineman Ray Ruschel has waited a long time for his college football experience. The 49-year-old Freshman is in his first season for the @NDSCSFB Wildcats. His story coming up tonight on VNL Sports. pic.twitter.com/0R7d3NRvn0

— Jack Wallace (@jackwallacetv) September 9, 2022
https://www.theblaze.com/news/im-living-life-to-the-fullest-49-year-old-man-joins-college-football-team
About Post Author