Chicago daylight robbery outside an Apple store thwarted by suburban mayor's armed security detail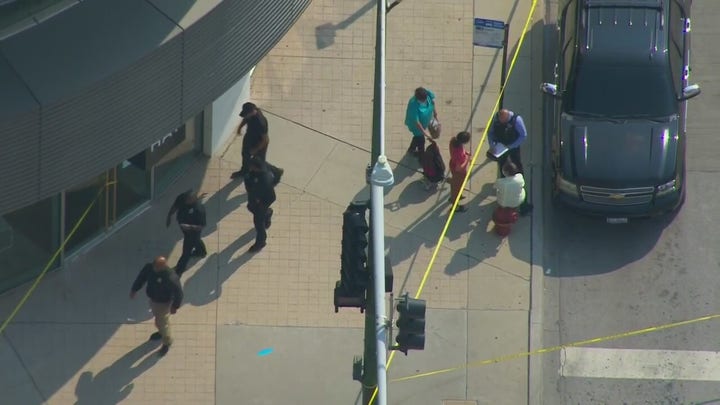 Posted For:  
By Bradford Betz
Security detail for a suburban mayor exchanged gunfire with a suspected robber outside a Chicago Apple store Wednesday afternoon.
Harvey Mayor Christopher Clark was leaving the Apple store in the city's Lincoln Park neighborhood when around 2 p.m. when his security detail witnessed an attempted robbery, Chicago's FOX 32 reported.
Chicago police said an 86-year-old man was being robbed at gunpoint and a private security officer for the mayor drew his weapon and discharged his firearm toward the offender.