WATCH: Star Trek Franchise Pays Tribute To Nichelle Nichols In Touching Video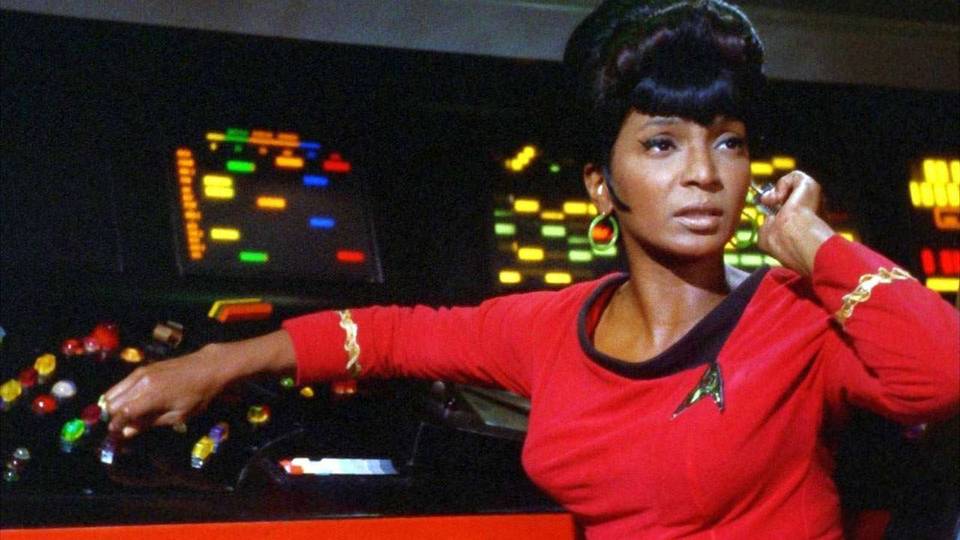 The Star Trek franchise recently paid tribute to Nichelle Nichols in a touching new video. The late actor starred as communications officer, Lieutenant Nyota Uhura, on the Star Trek: The Original Series which ran from 1966 to 1969. She periodically returned to the role in additional Star Trek projects such as Star Trek: The Animated Series and six Star Trek films. On July 30, 2022, Nichols passed away of natural causes at the age of 89.
Following the star's death, tributes poured in from all around the world. George Takei, who starred alongside Nichols as Lieutenant Hikaru Sulu, took to social media to deliver his condolences saying, "We lived long and prospered together." Captain James T. Kirk star, William Shatner, called her "beautiful" and recalled Nichols' contributions to important social issues in the "US & throughout the world."
For Star Trek Day 2022, Paramount Plusreleased a touching video that pays tribute to Nichols and her legacy. Intercut with images and videos of Nichols throughout her Star Trekcareer, several prominent actors, directors, and producers from the science-fiction franchise such as Sonequa Martin-Green (Star Trek: Discovery's Captain Michael Burnham), Celia Rose-Gooding (Star Trek: Strange New Worlds' Cadet Nyota Uhura), Kate Mulgrew (Star Trek: Voyager's Captain Janeway), producer Alex Kurtzman, and Star Trek: Picarddirector Hanelle Culpepper, gave their testimonials describing Nichols' legacy and impact on their lives. Check out the emotional video below.
The various filmmakers and cast from the multi-generational franchise not only discussed Nichols' impact on Star Trek but her importance to their lives and those around the world. Although Black women periodically appeared on shows in the early years of television, they were generally relegated to a background role in a stereotypical servant part. In 1966, Star Trek was one of the first television series to feature a Black woman in lead role, a technical position, and in a significant position of authority. Nichols' groundbreaking casting not only inspired future actors, but also inspired young women into STEM fields. Mae Jemison, the first Black woman in space, was directly inspired by Nichols after seeing Uhura on television as a child. Jemison subsequently dedicated her life to becoming an astronaut, succeeding in 1992. In a tribute to her inspiration, Jemison was later included as a member of Starfleet in an episode of Star Trek: The Next Generation. As long-running science-fiction franchise continues toward its 60th anniversary, the heartwarming video looks back at Nichols, highlighting her importance to Star Trek and to the world.
https://screenrant.com/star-trek-nichelle-nichols-tribute-video/