NJ football player sues school and coaches for fat shaming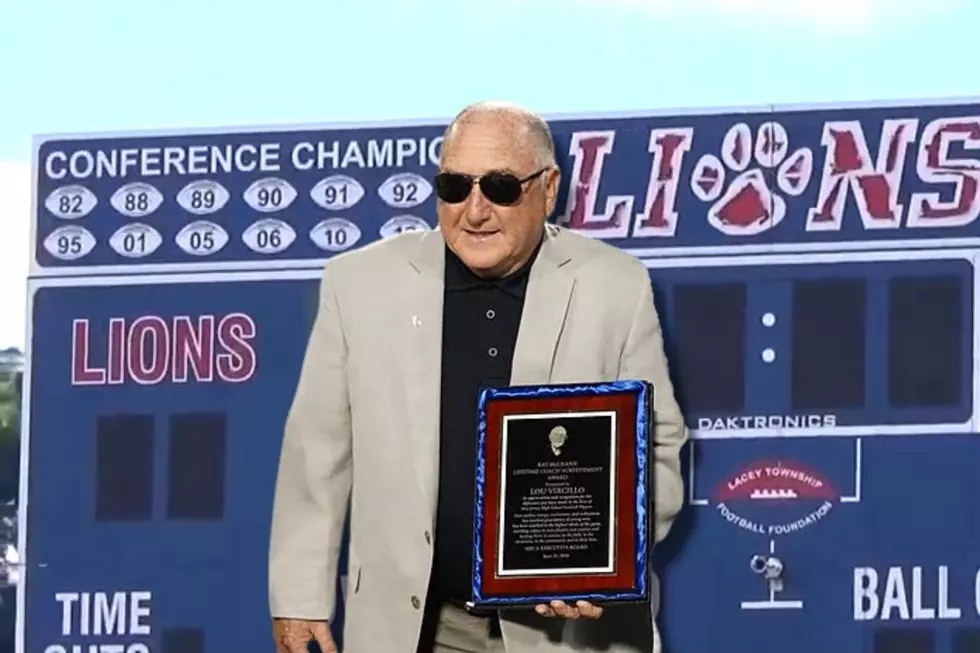 A clinically obese freshman football player suffered abuse, harassment and retaliation at the hands of his coaches, according to a lawsuit.
The civil complaint filed in late June states that the student-athlete was harassed for his weight repeatedly since his freshman year at Lacey Township High School in 2020. It says the player was diagnosed with irritable bowel syndrome at the age of 9 and his medication makes it more challenging to lose weight.
Filed by attorney Ryan Clark, the lawsuit accuses Head Coach Lou Vircillo and Assistant Coach Jack Bush of retaliating against the player for reporting the harassment.
Vircillo has been Lacey's head coach since 1981 and passed 300 career wins last season, according to Shore Sports Network. Bush has been at the Hall of Fame coach's side since 2009 and was honored with a Career Service Award in July.
According to the lawsuit, Bush told the player, identified only as A.G., in front of his teammates that he needed to lose weight. This started during summer practices in August 2020 and continued the entire season.
The comments became more aggressive during the student's sophomore year, the complaint says. Bush is accused of escalating further after the player spent nine days hospitalized with COVID-19 in September 2021.
"Man you got fat; what have you been doing? You need to lose weight," Bush told the student when returned to practice, according to the complaint.
The lawsuit adds that A.G.'s parents spoke with Coach Vircillo, the athletic director and the principal and were repeatedly promised that Bush would not be allowed at practices or on school grounds. However, Bush continued to attend even as a harassment intimidation and bullying investigation was underway.
Toward the end of the 2021 season, coaches stopped putting A.G. in plays during practices, according to the suit. He texted his mother that the "coaches had won" and that he no longer wanted to play football for Lacey.
A.G. stopped attending practice and was told by a coach to turn in his gear, according to the lawsuit. It says the lack of action to stop the harassment deprived A.G. "of his ability to participate in Lacey Township High School football program."
The lawsuit seeks damages and for Lacey to require coaches to undergo annual HIB training.
https://nj1015.com/lacey-nj-football-player-sues-school-and-coaches-for-fat-shaming/