WATCH: Memphis police seeking men caught on video vowing to shoot white people, threatening copycat shooting spree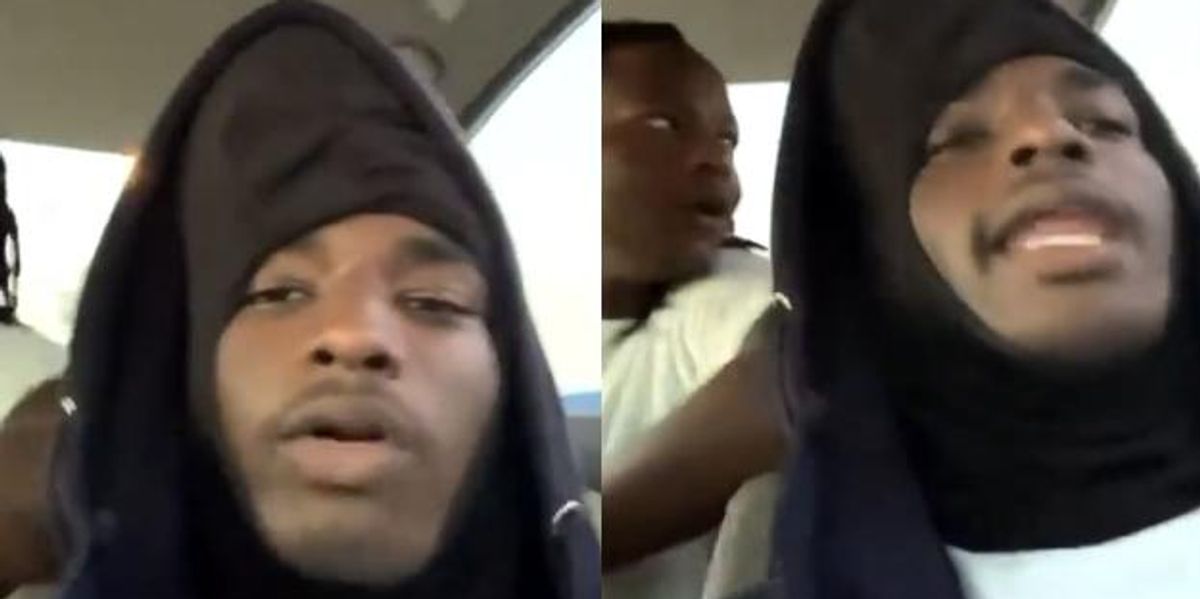 Memphis police are in search of two young men who were on video making threats to shoot white people. In the video, a man appears to mention Ezekiel Kelly – the suspect in the mass shooting rampage that rocked Memphis on Wednesday – and threatens to commit a copycat mass shooting spree.
The Memphis Police Department received tips about men on video threatening white people on Thursday.
"These terroristic threats were posted on social media platforms and specific threats to events occurring in the city of Memphis," the news release from the Memphis Police Department stated.
The Memphis Police Department said in the statement, "The two suspects making the threats are both described as two black males between the ages of 18 to 21 years of age."
The Memphis Police Department also posted screenshot images of the men making violent threats.
"White folks not feeling like black people," a man is heard saying in the video. "Then they're finna be marching on the river saying, 'White Lives Matter.' Y'all ass through. White folks hate black people."
Another man chimed in by mentioning Eliza Fletcher – the Memphis mother of two and kindergarten teacher who was reportedly abducted while jogging in Memphis last Friday, and her body was found on Monday. Cleotha Henderson is accused of knapping and murdering Fletcher.
"I'm gonna take this s**t back to racism," the first man said. "Man, I hope y'all ready."
The man threatens to go "Zeek mode on a number of white people," in an apparent reference to Ezekiel Kelly – who is accused of killing four during a shooting spree he livestreamed on Facebook.
"I get any white hoe on the side of me, they're gonna get popped tonight," the man said.
"He already shot a white old man," he claimed, then threatened, "I'm for shooting a white old lady while her grandkids in the car."
The Memphis Police Department is asking anyone with information on the men in the video to call Crime Stoppers at 901-528-CASH or submit an anonymous tip. Authorities are offering a $2,000 cash reward for tips that lead to an arrest.
(WARNING: Explicit language)
"He already shot a white hoe. Man, I'm fixin' to shoot a white old lady, sh—….while her grandkids in the car."

Video of the Memphis men discussing shooting whites. They name the suspected gunman (Ezekiel "Zeek") who went on a shooting spree yesterday. pic.twitter.com/TfDL3tGCIc

— Andy Ngô 🏳️‍🌈 (@MrAndyNgo) September 9, 2022
https://www.theblaze.com/news/memphis-police-video-shooting-threat