WATCH: HORRIFYING new video of San Francisco perfectly illustrates how progressive policies do NOT work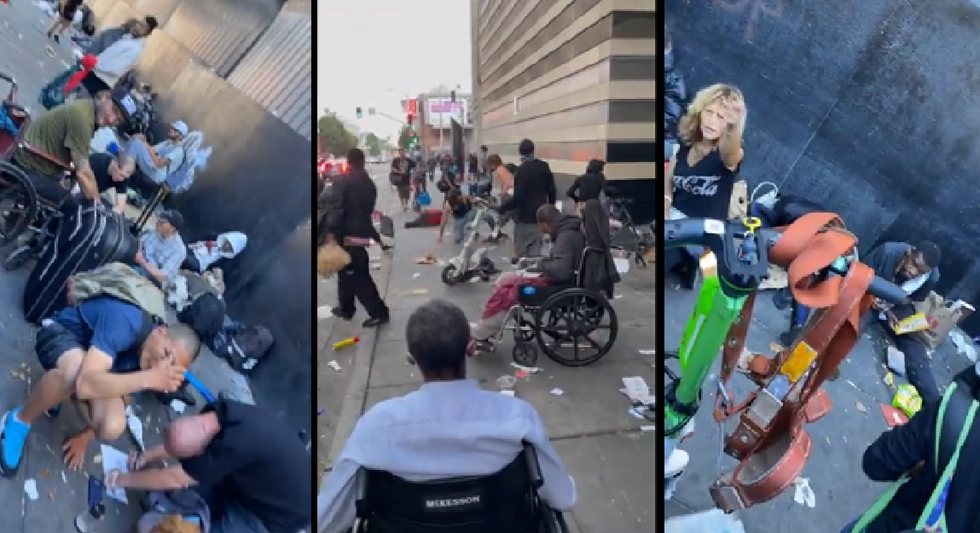 It's no secret that California's once-beautiful "City by the Bay" is now overrun with drug addiction, mental illness, and homelessness problems that have only gotten worse after decades of progressive Democratic leadership.
Michael Shellenberger, author of "San Fransicko: Why Progressives Ruin Cities" and lifelong Democrat, has been working to save his home city from ruin by shedding light on California's ever-worsening nightmare which progressive Democratic elected officials have not only failed to address but have actively enabled.
He recently took to Twitter to post an absolutely shocking thread of videos that show how bad things have really gotten in San Francisco and should be required viewing material for all voters ahead of the 2022 midterm elections.
San Francisco right now pic.twitter.com/FmGdX6B9gK

— Michael Shellenberger (@ShellenbergerMD) September 9, 2022
Democrats say they are helping homeless people who suffer from mental illnesses and drug addictions with their progressive policies, but here's what the people they are supposedly "helping" have to say:
And here's what California's kids get to walk through on their way home from school: