Man convicted at 15, freed from prison 41 years later: 'I made it'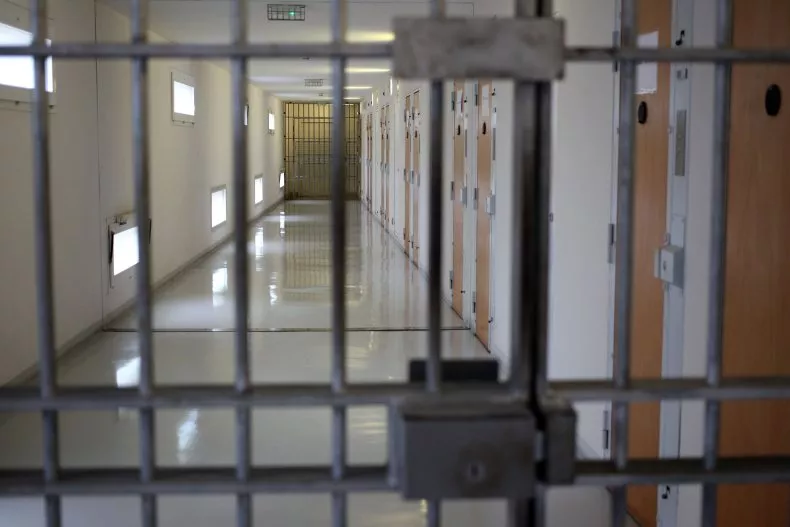 Anthony Quinn Davis was only a teenager when he was sentenced to life in prison without parole at the age of 15 in 1982 for armed robbery in South Florida.
Davis was expected never to walk the streets of Florida again as a free man — but today he's finally out of prison after spending over 40 years behind bars.
As early as 1982, Davis was convicted as an adult, although he was only 14 at the time of the armed robbery and 15 at the time of his life sentence.
He was taken to a Florida state penitentiary, which also held death row inmates.
Speaking to WSVN's Karen Hensel on his first day out of prison, Davis said he was having a hard time adjusting to life in prison. "It was tough, really tough because I had to be my own mom and dad, nobody was around. No other children were near me. I'm around adults, rapists, robbers," he said.
By 2010, he had spent most of his life behind bars when the opportunity arose to be released from prison. This year, in Graham v. Florida, the Supreme Court ruled that life sentences without parole for juveniles who did not commit murder were unconstitutional.
The court called life without parole "a particularly severe sentence for a juvenile […] A 16-year-old and a 75-year-old, each sentenced to life in prison without parole, will receive the same sentence in name only."
"I'm not saying I'm not an angel. I did something wrong, okay? But I'm not doing anything to kill anyone. I've only made mistakes. I was a kid," Davis told WSVN.
Davis was eligible for release (which he received last week) and was restored to society as a free man.
"I made it. I like the man I am today. I'm an honest man. I'm a good man, you know," he told WSVN.
Davis is now making up for lost time, spending time with his family (he is one of 12 children), going to Disney World, swimming in a pool, riding a bike.
"Every time I go outside I can't get enough. I'll grab a chair and just sit out there. I can't wait to catch him at night because I haven't seen the stars yet," he said. He added that he can't stop smiling because "it feels so wonderful" to be outside.
Unfortunately, both of his parents died during his incarceration. "My mom wasn't there to see me leave," he told WSVN.
Davis, he's already working part-time trimming trees while he's looking for a full-time job. He said he "did wrong things, ended up in the wrong place" and regretted the way things went "all my life". Now he wants to mentor troubled teenagers.
"I'm really going to look them in the face and let them know that this is really happening. I don't want them to be like me," he said.
Man convicted at 15, freed from prison 41 years later: 'I made it'