Democrats reject Rubio amendment declaring only women get pregnant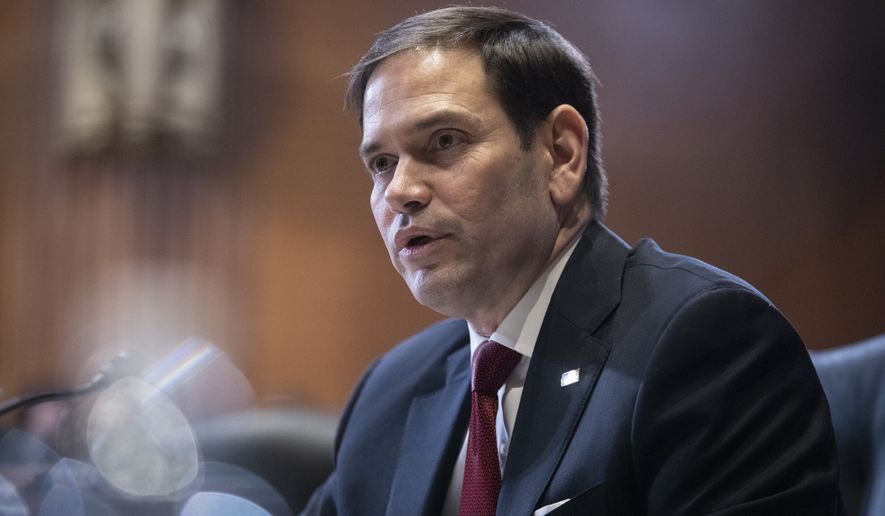 Senate Democrats defeated a budget-reconciliation amendment Sunday that would have limited federal pregnancy programs to biological females, rejecting the Republican challenge to gender-inclusive terms such as "pregnant people."
The amendment brought by Sen. Marco Rubio, Florida Republican, failed on a 51-50 vote during the marathon vote-a-rama on the sweeping $740 billion climate, tax and healthcare package.
Every Republican voted for the amendment, while all 48 Democrats and the two independent senators who caucus with them voted against it. Breaking the tie in the 50-50 Senate was Vice President Kamala D. Harris.
"Federal funding should reflect reality: only women can get pregnant. Unfortunately, it looks like my Democrat colleagues don't trust 'the science' after all," said Mr. Rubio in a statement after the vote.
His amendment, which would have clarified that only women can become pregnant for purposes of maternal and infant-related program funding, drew floor opposition from Sen. Patty Murray, Washington Democrat.
https://www.washingtontimes.com/news/2022/aug/7/marco-rubio-amendment-only-women-get-pregnant-reje/