Help! My Sister Cheated With My Fiancé. Now She Wants to Be a Bridesmaid.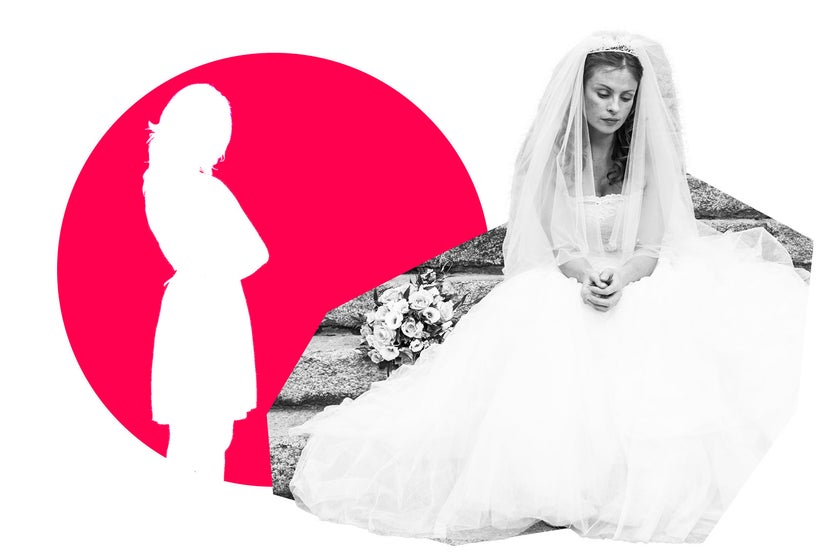 I ended my first engagement after finding out my 19-year-old sister had been sleeping with my fiancé. He and I had just graduated college. It devastated me. When confronted with the truth, my sister lied and tried to act like a little, innocent angel. She had been "seduced." But several of her friends gave me proof that my sister had been gunning for him since she was 17. Over three years' worth of texts, my sister savaged my looks and talked about how my fiancé could do so much better than me. When she learned he would be joining me at the family home, she would crow about getting out her 'sexy' pajamas and better bikinis.
When I confronted her, the fight ended up putting a permanent estrangement between us and a hard one between my parents and me. That was years ago. I am now engaged to a wonderful man who adores me. As a gesture, I invited my sister to the wedding but did not include her in the wedding party. My sister took personal offense that I didn't ask her to be a bridesmaid. She called me up and told me it was time I acted like an adult and let bygones be bygones. She claimed she deserved to be a bridesmaid since she's my only sister. I asked her if she had a head injury because that was the only excuse for her actions. She ruined my first engagement—why would I want her within fifty feet of my new one? She got angry and did the entire song and dance about being just a "kid" back then. I told her she could attend or not but that was the end of the subject. It would have been if my sister didn't go whining to our parents and our extended family. Our parents are the only ones on her side.
I have since rescinded my sister's invitation permanently. My fiancé fully supports me and so do many members of my extended family. I am worried about my parents. They are circling around my sister protectively and argue with me every chance they get. I am pregnant. We aren't telling anyone but sometimes I worry if I don't tell my parents they might not come to my wedding. Other times, I hope they won't because it will be a clear sign they chose my sister over me again.
 -Second Try Bride
https://slate.com/human-interest/2022/06/cheating-sister-fiance-dear-prudence-advice.html