Video: Man clings to roof of his stolen SUV as crook behind wheel leads cops on high-speed chase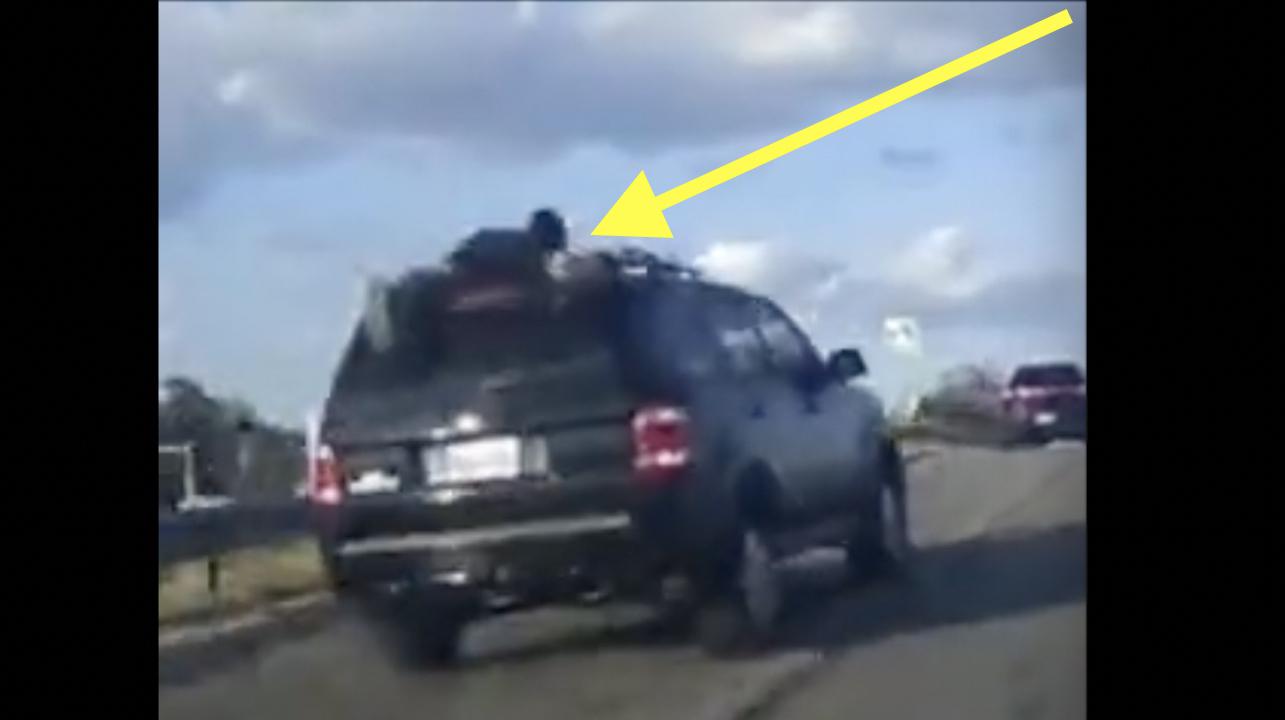 The owner of an SUV was caught on video clinging to the roof of his stolen vehicle as the crook behind the wheel led police on a high-speed chase Tuesday near San Antonio, Texas.
What are the details?
Live Oak Police told WOAI-TV that after 29-year-old Jacob Benito Zuniga stole the SUV, the owner jumped atop the vehicle in an attempt to stop the theft.
Witnesses then spotted a man hanging from the SUV's roof, and a call came in to police at 7:25 p.m., the Fort Worth Star-Telegram reported, citing a police release.
Authorities saw Zuniga driving erratically near Toepperwein Road, swerving back and forth in an attempt to dislodge the person atop the roof, WOAI said.
When police approached, Zuniga tried to get away from them, the station added.
A short video shows Zuniga speeding through traffic, quickly changing from the left lane to the right lane as the SUV owner clings to the vehicle's roof rails, the Star-Telegram said:
It was quite a sight Wednesday evening on the Northeast Side. Drivers were surprised to see a man clinging for his life atop an SUV involved in a high speed police chase! https://t.co/l1nyQ2AfpN pic.twitter.com/VwiCXKOUeF

— News 4 San Antonio (@News4SA) July 28, 2022
Soon Zuniga crashed the SUV at the intersection of Toepperwein and the IH-35 access road, WOAI said.
What happened next?
The SUV owner was thrown from the roof during the crash, the station said, adding that he suffered severe injuries and was hospitalized in critical condition. Police on Friday told TheBlaze they did not have information on the SUV owner's condition.
Zuniga fled the scene on foot, but officers quickly located him and placed him under arrest, WOAI said, adding that he was charged with aggravated robbery, intoxication assault, and evading arrest — and booked into the Bexar County Jail.
While WOAI reported that the incident took place Wednesday, TheBlaze confirmed with the Live Oak Police records department that it indeed happened Tuesday.