The girl in pigtails is now a double-pierced emo.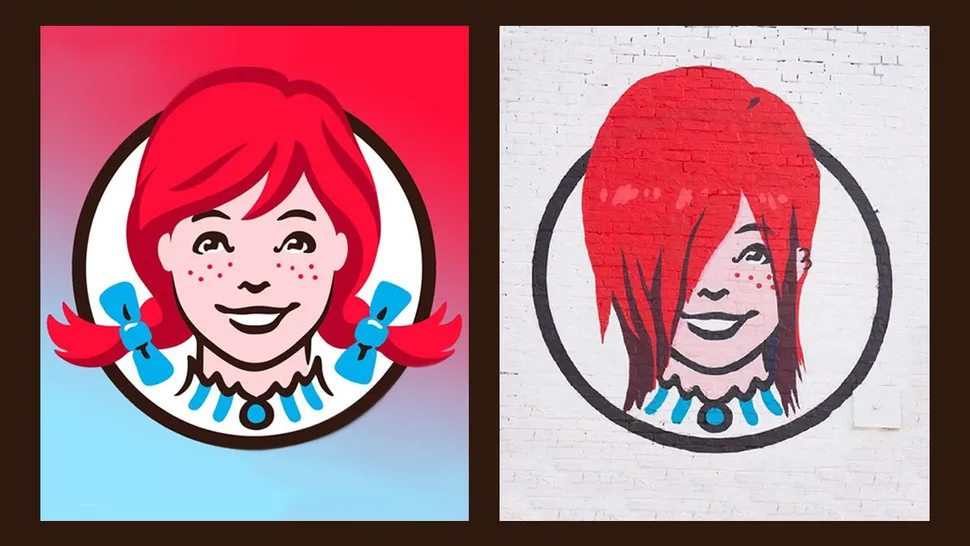 By Tom May
The Wendy's logo can truly be described as iconic, and not just because of its alleged hidden message. Featuring a fun drawing of Melinda-Lou 'Wendy' Thomas, daughter of founder Dave Thomas, the basic design has barely been changed since the company launched in 1969.
The most recent update was a whole 10 years ago (it's as old as us! It's our ten year-anniversary this year). That simplified matters, incorporating a new, friendlier drawing and a more modern hand-script font. But it still didn't stray very far from the original design, which has helped make Wendy's the third biggest burger chain after McDonald's and Burger King.
It's quite a shock, then, to see Wendy's launch a radical new logo mascot. Melinda-Lou has been reimagined with an emo look featuring a sideswept fringe, black streaks and a double ear-piercing.
And let's be clear: this is not a speculative design or fan remake, but appears on the side of an actual Wendy's restaurants.
https://www.creativebloq.com/news/wendys-logo-update