Black Lives Matter angry over deputy using Taser on 15-year-old male. Cops say teen was beating up his pregnant girlfriend, physically threatening deputy.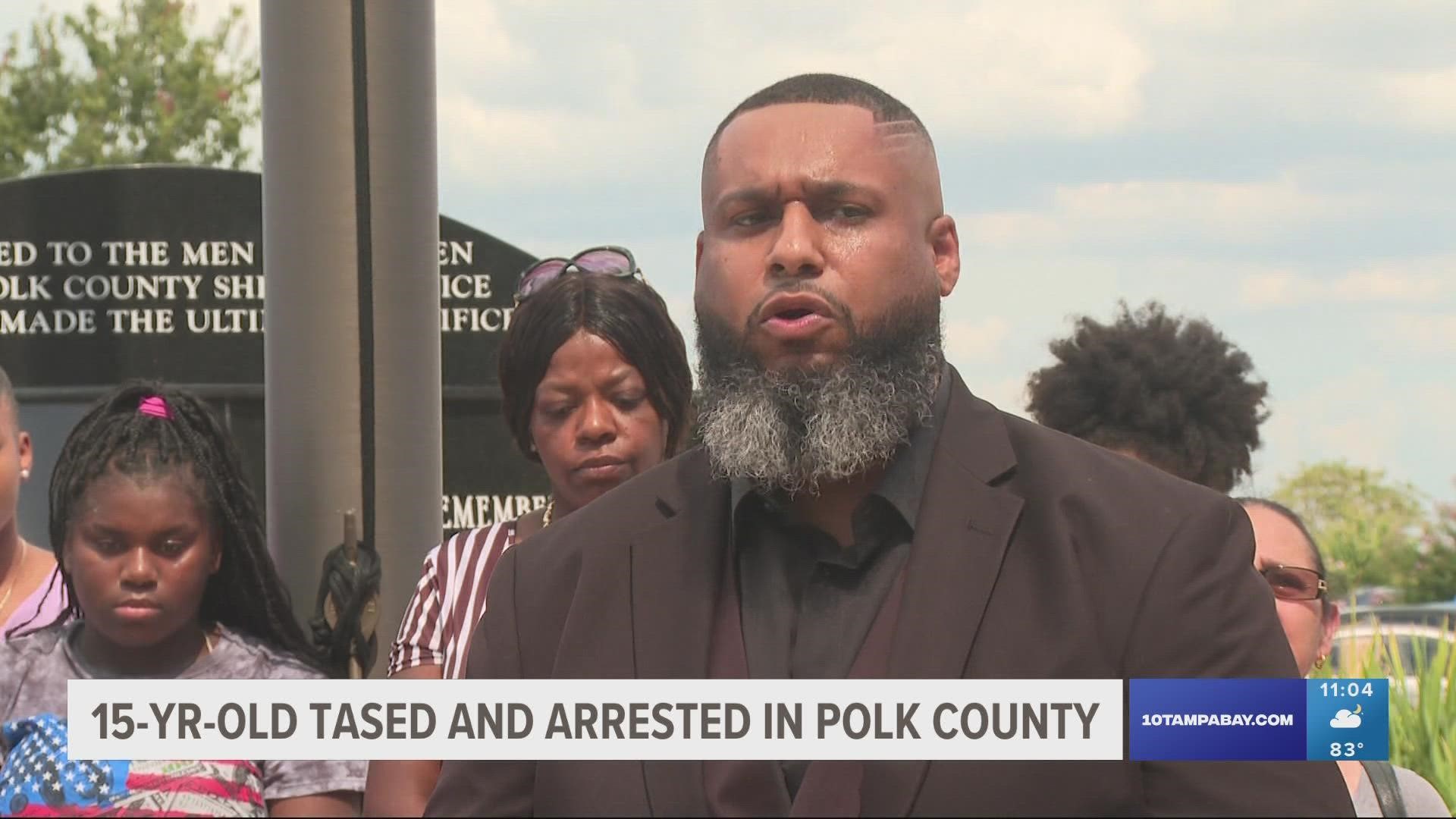 DAVE URBANSKI
Two Florida civil rights groups, including Black Lives Matter, are calling for an independent investigation after a female Polk County Sheriff's deputy used a Taser on a 15-year-old male during a domestic disturbance at a Davenport motel, WTVT-TV reported.
What are the details?
The deputy was trying to get the teen under control after detectives said he beat, shoved, and bit his 7-months-pregnant girlfriend, the sheriff's office told WTVT, adding that investigators said the pair was arguing over a cell phone during the July 8 incident. WTVT added in its video broadcast that the girlfriend is 19.
After getting hit with the Taser, investigators said the male teen continued to resist arrest, the station said.
Outspoken Polk County Sheriff Grady Judd said during a Wednesday news conference that when Sgt. Shanon Gaylord arrived at the chaotic scene, the male teen was uncooperative when she tried to put him in handcuffs, WTVT reported. Judd added that when the 15-year-old male threatened three times to punch his deputy — and that he's bigger than her — the deputy used her Taser, the station added.
In fact, Judd said his sergeant used great restraint during the incident, and he would have tased the 15-year-old long before she did, WTVT said.
However, the Poor & Minority Justice Association and Black Lives Matter Restoration Polk accused the sheriff's office of excessive force and unjust charges in the incident, the station said, and said the the teen was suffering a mental breakdown stemming from a developmental disability.
What's more, the groups argued that cellphone video recorded by the teen's mother proves he wasn't a threat at the time he was tased, WTVT noted.