Help! I Accidentally Gave My Friend a Pregnant Cat. She's Furious.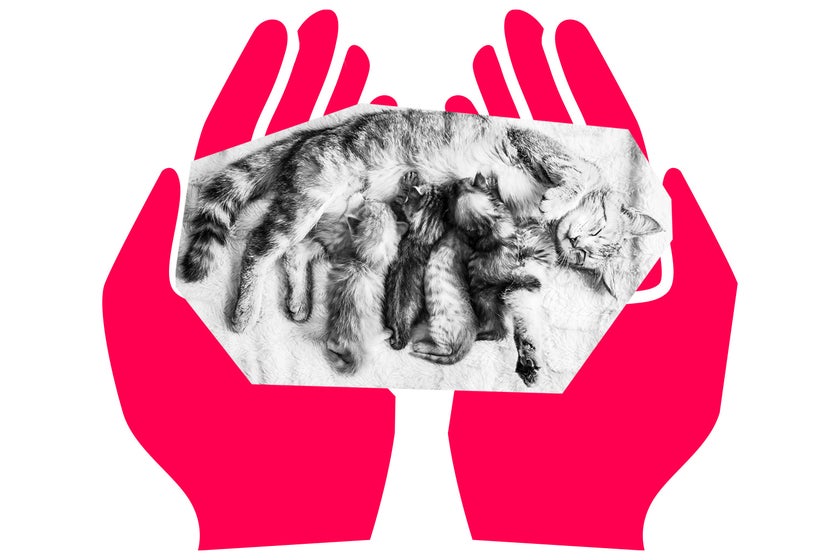 BY R. ERIC THOMAS
My partner recently moved in with me. Everything was great except for one thing: They were allergic to my indoor/outdoor cat, Muffins. Thankfully, I had a friend who adored Muffins and was looking for a low-maintenance pet, so we found her a new home with minimal hiccups. Or so we thought.
About a month after Muffins moved in with my friend, she unexpectedly gave birth to a litter of kittens! I had no idea she was pregnant—I adopted her as an adult from an informal rescue and mistakenly assumed she had been spayed. My friend is really angry about this. They want me to bring Muffins into my home until the kittens are old enough to adopt out and pay to replace the carpet in their closet, which was pretty much ruined. They say that they took in an adult cat precisely to avoid this kind of headache, and since the cat was in my care when she got knocked up, it's my responsibility (for what it's worth, they never asked me if Muffins was spayed).
I think this is ridiculous—my partner is still allergic, and when you adopt a pet you have to be ready for the unknown to happen! I offered to split the cost of caring for the kittens until they can go to new homes, but that's as far as I want to go. Am I being a jerk?
— Pregnant Cat's Out of the Bag
https://slate.com/human-interest/2022/07/dear-prudence-pregnant-cat.html