Racism is still a big problem in the US, but this trend offers some hope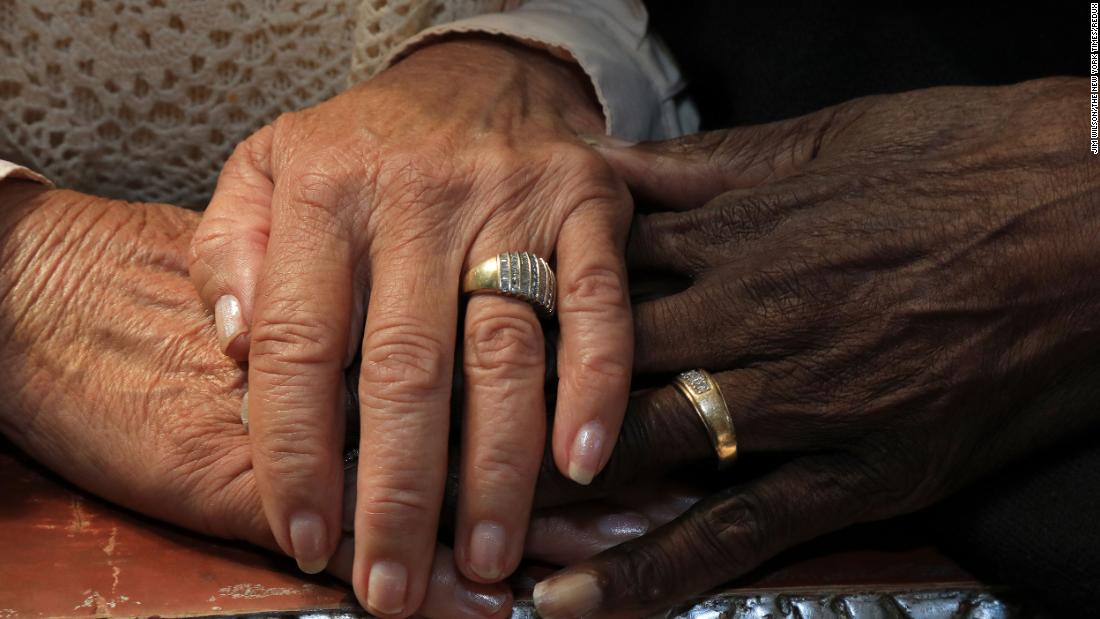 A White judge tells an interracial couple that "Almighty God" placed the races on different continents because he "did not intend for the races to mix."
A White father is so disgusted after reading a magazine article on interracial marriage that 
he writes a letter
to the editor saying if his daughter even thought of marrying a Black man, "I would personally kill her and then myself."
These are soundbites from an earlier era, when most White Americans were repulsed by the idea of interracial marriage. It was a time when White judges and politicians talked openly about protecting the "purity and integrity of the white race" and the evils of 
"race-mixing"
 and miscegenation — a pejorative term for intimate relations between people of different races.
That all began to change in June of 1967 when the US Supreme Court unanimously struck down an anti-miscegenation law in the 
Loving v. Virginia
 case. The case concerned the marriage between a white man, Richard Loving, and his wife, Mildred Jeter, a woman of Black and Native American ancestry.
The Loving case did more than make interracial marriage legal nationwide — it helped spark a mini social revolution. When a Gallup poll first asked Americans about their views on marriage between Black and White people in 1958, only 4% approved. Last year, that number was 94% — an all-time high — with 93% of Whites saying they approved.
This dramatic shift represents a rare moment of racial progress that's equally embraced by a vast majority of White and Black Americans. But it also begs a question that's rarely, if ever, asked:
Why have Americans reached a consensus on interracial marriage when other racial issues, like affirmative action and integration, remain fiercely contested?
A recent Supreme Court decision also raised new questions about interracial marriage. Some legal experts warn the same legal rationale the high court's conservative majority recently used to overturn Roe v. Wade in its Dobbs decision could be applied to overturn Loving v. Virginia.
"To those who say Loving v. Virginia will never be overturned, be cautious and vigilant," said the American Civil Liberties Union 
in a statement
 after the Roe decision. "The United States has a long history of criminalizing, surveilling, and controlling Black and brown families and the mixing of races."
Any concerns about the durability of interracial marriage, though, may seem far-fetched to some because it's such an entrenched part of American life.
There was a time when interracial couples and their children had to hide in shame. Not anymore.
Advertisements today 
routinely depict
 interracial couples, straight and gay, along with their children. Biracial public figures such as filmmaker Jordan Peele, NFL quarterback Patrick Mahomes, Vice President Kamala Harris and former President Barack Obama are heroes to millions of Americans.
The advertisers are following demographic trends. People who identity as multiracial 
increased by 276%
 over the last decade, according to the 2020 census.
When Ketanji Brown Jackson was sworn in last week as the first Black female justice on the Supreme Court, she did so while standing next to her husband, who is White. His race was not even noted in the stories on her swearing-in.
So how did such an enormous shift in acceptance occur?
CNN put this question to several authors and scholars who not only study race but are biracial themselves. One of them is Lise Funderburg, author of "
Black, White, Other: Biracial Americans Talk About Race and Identity
." Funderburg was born before the Loving decision to a Black father and White mother who married and raised her in Philadelphia.
Funderburg says the difference between attitudes about interracial marriage and other racial issues like voting rights is one word: proximity.
"You can dehumanize people when they are just abstract concepts to you," she says. "Affirmative action, voting rights—these are issues that you can depersonalize. But you can't depersonalize your cousin's husband at the barbecue who asks you to pass the ketchup. It's hard to dismiss or take a stance against love when it's in your face."
Although interracial couples are more common in the US today, challenges remain for them and their children.
In 2013, Cheerios pulled comments from its YouTube page after the cereal brand ran a TV commercial featuring an interracial family and their daughter. The ad triggered an onslaught of racist comments, including warnings of "racial genocide" and viewers who said they were so disgusted by the commercial that they "want to vomit."
Americans' personal lives are more integrated than ever. But in the public realm — when it comes to issues like political power, housing and education — some White Americans are still living by the motto that guided their predecessors in the era before the Loving decision:
"No race-mixing allowed."