Dozens line up for Dunkin' Donuts campaign that accidentally offered free coffee for white people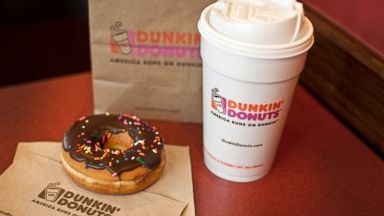 CARLOS GARCIA
A Dunkin' Donuts shop in Cranston, Rhode Island, was criticized after they published an ad offering free coffee for white people.
Dozens of people lined up to celebrate the shop's 30th anniversary and to receive a free coffee, if they were white, according to a campaign in a Dunkin' advertisement on Facebook.
The advertisement said that the first 100 white customers would receive free coffee for a year.
A Dunkin' Donuts spokesperson explained to WJAR-TV what happened.
"It's an unfortunate mistake. It's an embarrassing mistake," said Field Marketing Manager Kelsey Chester.
Chester said that the issue arose when someone copied and pasted the text from the ad from a similar campaign in White Plains, New York. When they deleted the city and replaced it with Cranston, they forgot to delete the "White" portion of the city name.
Shelley Ramsey, a black woman and a regular customer at the store, told WJAR that she was surprised by the incident.
"It's too racially diverse in there. And it's just, that's just not how that's not how things roll," she said.
"I would say that's an error for sure," Ramsey added. "We come here every day. It was here that posted that? That would be definitely an error.
The company confirmed the explanation in a statement to Huffington Post.
Despite the embarrassing mistake, the anniversary celebration went forth as planned and 100 people received free coffee for one year.
Arletta Ferreria, another Dunkin' regular customer, had high praise for the store.
"This is the best Dunkin' Donuts location ever," said Ferreria.
In 2019 an executive at Dunkin' Donuts publicly said the company would avoid making political statements and called out Starbucks by contrast.
"We are not Starbucks, we aren't political," said Drayton Martin at the time. "We aren't gonna put stuff on our cups to start conversations. We don't want to engage you in political conversation, we want to get you in and out of our store in seconds.
https://www.theblaze.com/news/dunkin-donuts-white-people-free