Bobby puts his peaches cut-side-down on the grill for a few minutes for a sweet-and-smoky dessert that you're sure to be making all summer long.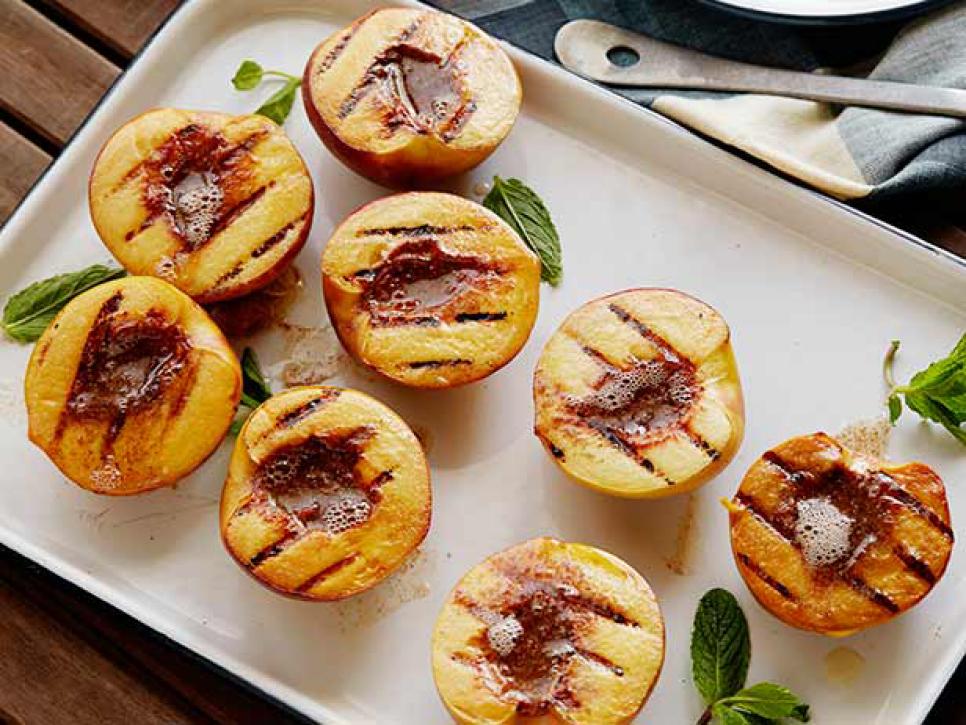 Grilled Peaches with Cinnamon Sugar Butter
Ingredients
Deselect All
1 stick unsalted butter, at room temperature
1 teaspoon cinnamon sugar
2 tablespoons granulated sugar
Pinch salt
4 ripe peaches, halved and pitted
Canola oil
Mint leaves, for garnish
In a small bowl add the butter and stir until smooth. Add the cinnamon sugar, granulated sugar and salt and mix until combined.
Heat grill to high. Brush peaches with oil and grill until golden brown and just cooked through. Top each with a few teaspoons of the butter and garnish with mint leaves.
https://www.foodnetwork.com/recipes/bobby-flay/grilled-peaches-with-cinnamon-sugar-butter-recipe-1947882