Help! My Sister Is Furious That We're Allowing Dogs—but Not Kids!—at Our Wedding.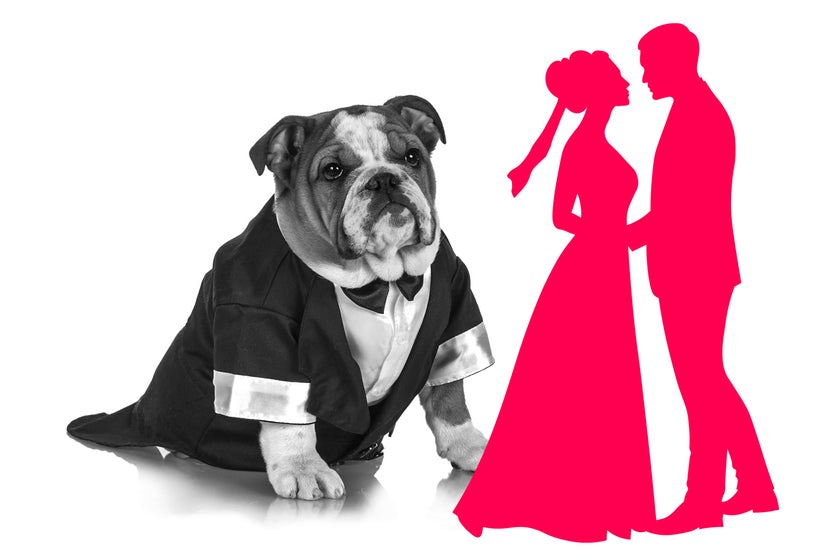 Dear Prudence,
My partner and I are planning our wedding for later this year. We have planned on a child-free wedding from the start. My sister has three kids (9, 7, and 5) and has always been fine with this, even saying that she was looking forward to a night out without the kids.
During COVID, one of our only social outlets was our neighborhood dog park, and we became close with the people there. We had the idea of having a dog-friendly wedding and ran with it. We found a pavilion we could rent at a park where dogs were welcome and are really excited about the idea of a laid-back wedding with all of our favorite dogs and their people.
Now my sister is angry. She says that she assumed a child-free wedding meant drinks and late-night dancing, not hot dogs and a playground within view. She feels like we have "ranked" our friends' dogs higher than her children on our priorities list, and pointed out that (since it's a public park) there will be kids around no matter what. I promised her we'd think about it. I see her points, but I was really looking forward to my adults-only wedding, and am a little nervous about the mix of dogs and kids. Should I let the kids come or stand my ground?
—Wedding Planning Is Ruff
https://slate.com/human-interest/2022/05/dear-prudence-dog-kid-wedding.html