Rep. Dan Crenshaw hits out at Texas gay bar's drag show for kids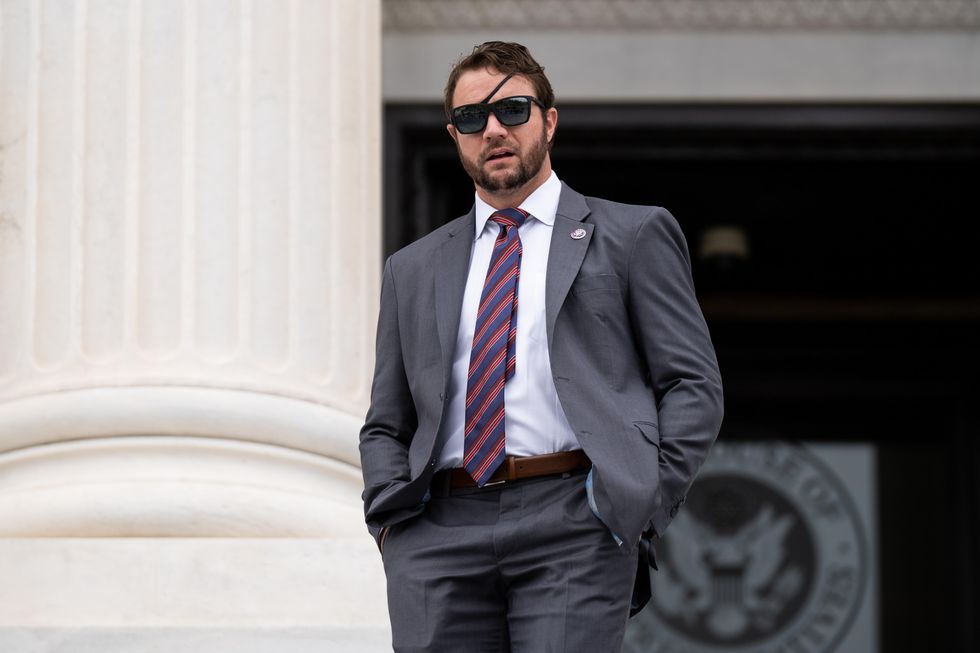 June 06, 2022
Rep. Dan Crenshaw (R-Texas) blasted parents who took their children to a Dallas-area gay bar to watch a drag show.
The "Drag the Kids to Pride" drag show took place at Mr. Misster bar on Saturday and, according to The Daily Wire, featured performers who "pranced with children as young as seven in front of a neon sign that read 'It's not gonna lick itself.'"
What are the details?
Crenshaw on Sunday said that these parents "lost their minds a long time ago."
"This is really deranged," Crenshaw wrote. "It's also proof that when you're too open-minded, your brain falls out. Clearly these parents lost their minds a long time ago."
He later engaged in a social media discussion about the show and added, "Let me ask you: When parents want to introduce their kids to straight sex, they don't take them to a strip club or burlesque show, do they? Is this hyper-sexual drag show supposed to accurately represent the gay community? Is this really supposed to build 'tolerance?' I can't imagine most gay couples I know would ever condone kids going to these shows, just as most straight couples wouldn't bring their kid to a burlesque show."
"This is not only deranged, but also gives millions of decent gay couples a bad name," Crenshaw insisted.
As Blaze Media previously reported, the event prompted a protest outside the venue, which marketed the show as the "ultimate family-friendly pride experience."
"Our under 21 guests can enjoy a special Mr. Misster Mocktails while the moms and dads can sip on one of our classic Mr. Misster Mimosa Towers," an advertisement for the event read. "Do you want to hit the stage with the queens? We have FIVE limited spots for young performers to take the stage solo, or with a queen of their choosing! Come hang out with the Queens and enjoy this unique pride experience, fit for guests of all ages!"
This is really deranged. It's also proof that when you're too open-minded, your brain falls out.

Clearly these parents lost their minds a long time ago. https://t.co/ZBTGMkYqqc

— Dan Crenshaw (@DanCrenshawTX) June 6, 2022
https://www.theblaze.com/news/kids-drag-show-crenshaw