A man followed two young girls home from their school bus stops and broke into one of their homes, Oklahoma police said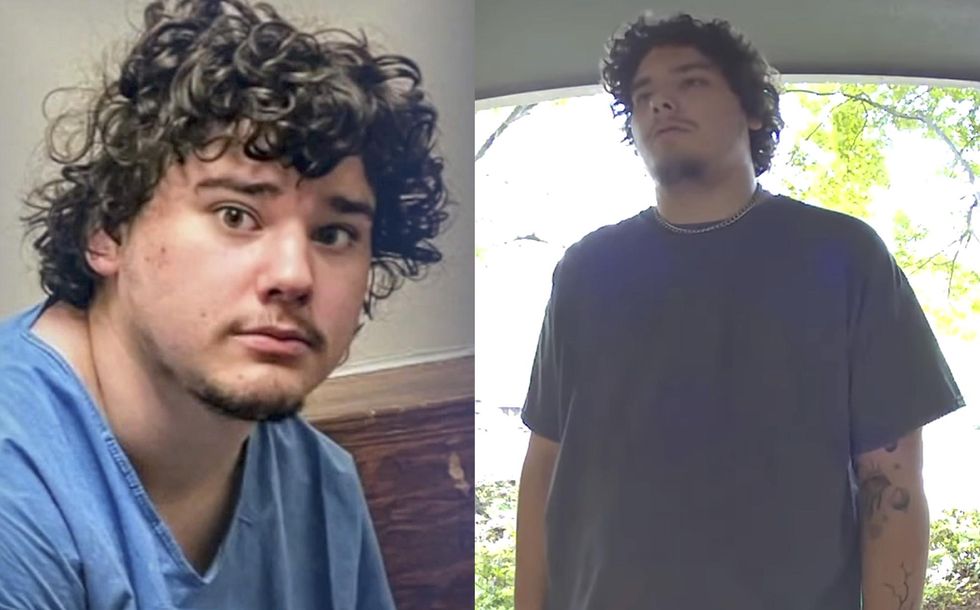 Oklahoma police said a man followed two young girls home from their school bus stops and proceeded to later broke into one home to steal a gun.
The first alarming incident happened on Friday at two homes in Tulsa according to a Facebook post by the Tulsa Police Department.
They said a man followed a girl home and then followed another girl and pulled on their home's storm door, rang on the doorbell. He asked to use the bathroom and left when the girl refused him.
Both of the girls were aged about ten years old.
A few days later on Monday, one of the girls who had been followed saw the suspect looking into her home through the windows of the home. She ran for help and the suspect allegedly broke in to the home and stole a gun.
A neighbor told KJRH-TV what happened next.
"At around 3:00 o'clock yesterday I was home, and my neighbor, she's 11 years old, was knocking on the door and she's like … hey I think someone's in my backyard," said Wyatt Smith.
Smith said he saw a man climbing over the fence to flee from his neighbor's home.
"He had a facemask on and a hood, and a green bandana around his head. You know a really big knife. I mean that was the craziest part, I was like, 'Oh my gosh, he's right there," Smith added.
Police obtained video of the suspect from a Ring doorbell security device and asked the public for help in identifying the man.
Mingo Valley Patrol Officers were able to locate and arrest William Parnell on Wednesday as a suspect in the incidents.
Both of the girls were unharmed.
Police said they were working with federal authorities to charge Parnell with two counts of burglary and another count of assaulting a medical professional, which they did not explain.
Here's a local news report about the incident:
https://www.theblaze.com/news/a-man-followed-two-girls-home-from-their-schoolbus-and-broke-down-the-door-oklahoma-police-said