John Legend Suggests People Upset over Baby Formula Given to Illegals Instead of Americans Are Not 'Pro-Life'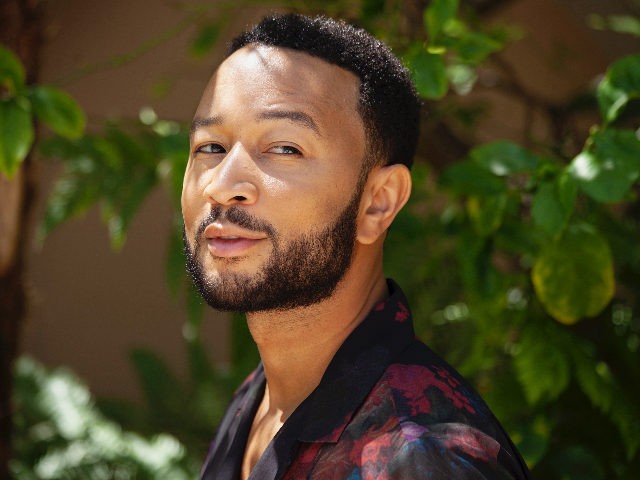 Pop singer and Joe Biden-backer John Legend, net worth $100 million, used the national baby formula shortage in the United States to attack pro-life people, suggesting that those who are concerned about baby formula being sent to illegal aliens over American citizens are not "pro-life."
"These are the 'pro life' folks," Legend wrote in response to Rep. Troy Nehls (R-TX), who tweeted, "Baby formula should go to Americans before illegals. This should not have to be said."
As President Joe Biden fails to address the acute shortage of baby formula across the country — which is resulting in panic for mothers, for whom formula is a necessary supplement or substitute for breast milk — Legend appears to have only one issue on his mind: abortion.
The singer's bizarre attack against pro-life Americans comes after he and his wife disgraced former model Chrissy Teigen announced that they will be donating to NNAF Abortion Funds and Keep Our Clinics in response to a leaked Supreme Court draft opinion overruling Roe v. Wade.
"I am outraged and dismayed that the U.S. Supreme Court appears ready to allow the government to invade women's private health care decisions and strip them of rights the Court had upheld for 50 years," Legend lamented.
The "So High" singer added that the right for women to kill their unborn children "is so fundamental to their humanity, so necessary for them to be full citizens and full participants in civic and professional life."
These are the "pro life" folks. https://t.co/O3baiH64L2

— John Legend (@johnlegend) May 13, 2022
https://www.breitbart.com/entertainment/2022/05/13/john-legend-suggests-people-upset-over-baby-formula-given-to-illegals-instead-of-americans-are-not-pro-life/