Pittsburgh bridge collapses ahead of Biden city visit to talk infrastructure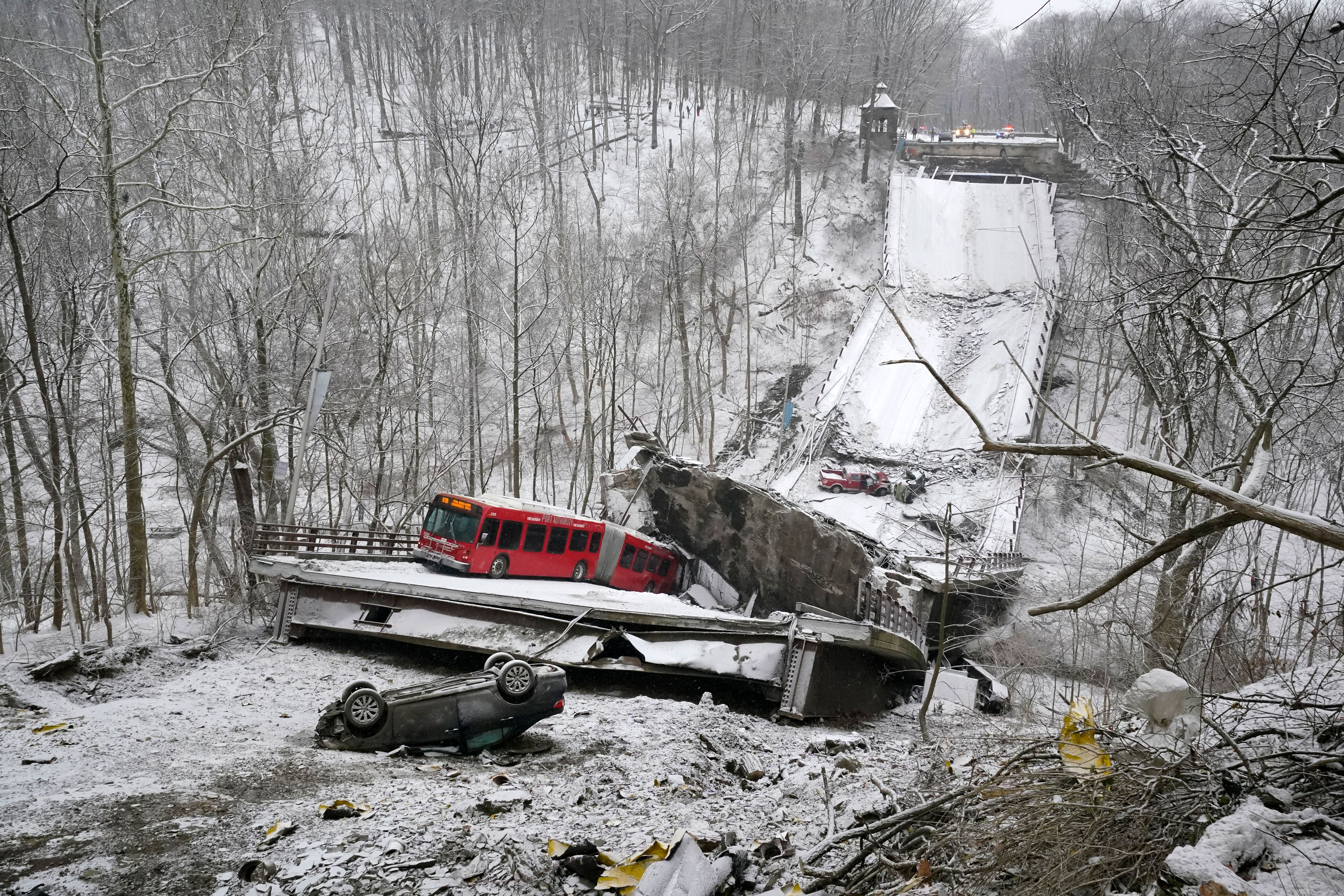 Posted for The Bony One
"Our infrastructure is failing our people," Pennsylvania Lt. Gov. John Fetterman says
From CNN's Paradise Afshar
Pennsylvania Lt. Gov. John Fetterman, who was at the site of a bridge collapse in Pittsburgh this morning, called the disaster a "tragedy" and added that infrastructure can no longer be neglected ahead of President Biden's visit to the city.
"This collapse is just the latest in a long line of preventable, man-made disasters that prove what so many of us in Pennsylvania and around the country have been saying for years: Our infrastructure is failing our people. Our roads and bridges, which are supposed to connect us and bring us together, are increasingly putting us in danger," he said.
Fetterman also expressed support for the President's infrastructure plan. Biden is scheduled to deliver remarks today not far from where the bridge collapsed on strengthening the nation's infrastructure.
"As a result of Biden's infrastructure bill, the state is now getting $1.6 billion to repair bridges like this one," he said. "Now more than ever, we need to get to work. We need to make use of the legislation President Biden ushered in, rebuild our roads and bridges, and fix our faulty infrastructure. In Pittsburgh, in Pennsylvania, and across America, we cannot afford neglect any longer. It's time to rebuild this nation."
https://www.cnn.com/us/live-news/bridge-collapse-pittsburgh-01-28-21/index.html