An NFL player is accused of being naked and fighting a cop near a South Florida daycare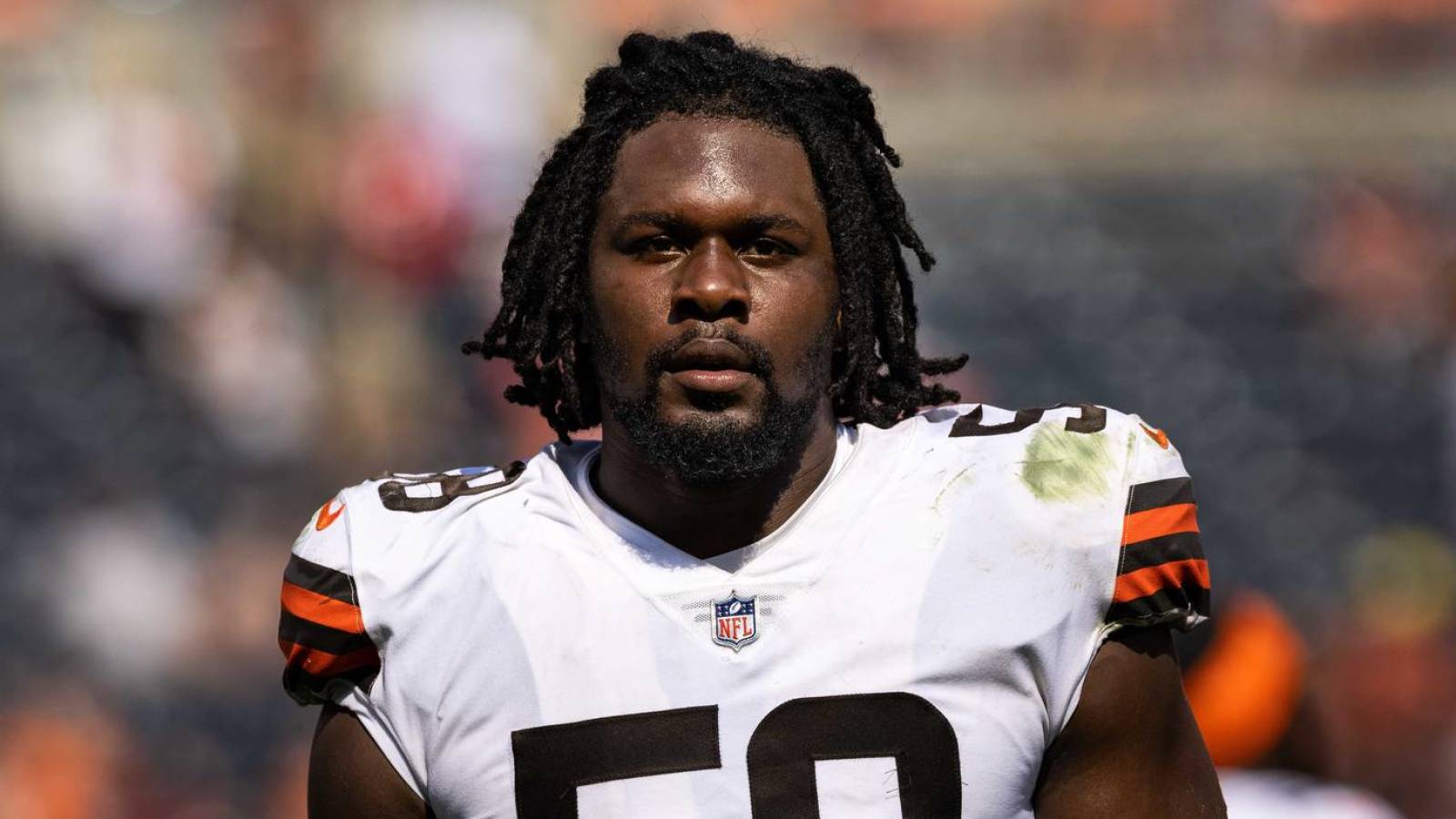 Submitted For Your Approval by Aries Tonto
by David J. Neal
An NFL defensive lineman was arrested Monday near a Deerfield Beach daycare and early childhood education center after, an arrest report says, he was walking naked near the school and fought with a Broward sheriff's deputy.
Cleveland Browns defensive tackle Malik McDowell, 25, is charged with aggravated battery on a law enforcement officer, resisting an officer with violence and exposing his sex organs in public. McDowell's bond was set at $27,000.
McDowell is already on a three-year probation after pleading guilty in November 2019 to two counts of resisting an officer in Michigan's Oakland County.
"We are aware of the very concerning incident and arrest involving Malik McDowell and are in the process of gathering more information," according to an emailed statement from the Browns. "We understand the severity of this matter and our thoughts are for the well-being of all involved. We will have no further comment at this time."
Did a defensive tackle rush the deputy?
According to the arrest affidavit, a BSO deputy went to 40 Fairway Dr. on Monday after getting a call about a naked man walking near a school, The Learning Experience. The deputy found McDowell sitting on the curb.
The deputy said as he approached, the six-foot-six, 290-pound McDowell "stood up, looked at me, and said something to the effect of 'f— you.'"
The deputy said McDowell, who makes his living as a defensive tackle with swift bursts of violence, rushed him "at full speed with closed fist" and rammed into him. One of McDowell's punches clocked the deputy on the right eye and temple area, the affidavit said, leaving the deputy dazed and with a rapidly closing eye.
After shrugging off the deputy's blows to the chest, the report says, McDowell ran. He was eventually tasered and handcuffed.
A security camera still grabbed by WPLG-Channel 10 on Tuesday shows McDowell in handcuffs on a curb.
One find as much racism as one is looking for.
Andy Warhol Campbell Soup Can Painting sold for $11.8 million.