WATCH: White "Anti" Karen Wows Black TikTokers with Her Shade on White Women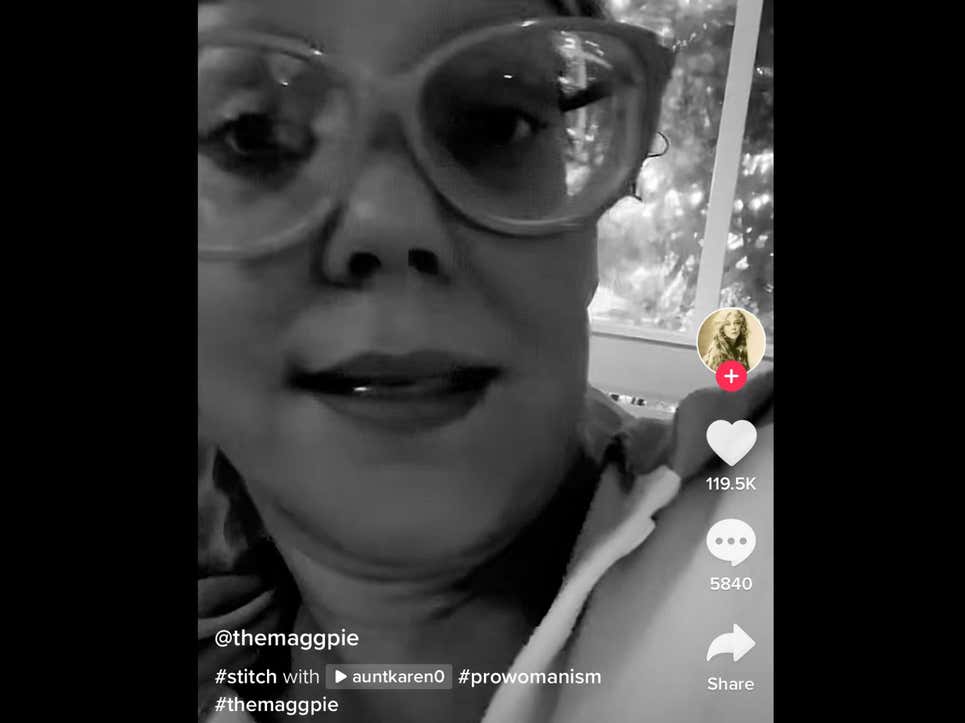 She ended it with "I said what I said."
White women are finally telling on themselves. And I mean that literally. Well, let me back up a bit.
TikTok user @themaggpie got on her phone and used her big ass (really cute) glasses to read White women for filth.
"White women have no internal power, they wield the power of the men around them," she began. Our new favorite white woman ragged on her own kind for using their insecurities to silence Black women. "White women are intimidated by and jealous of the divine feminine within the Indigenous and Black communities and the internal power that that brings with them."
For those who aren't on the social platform, users can take clips from other videos and use them to start off their own. This is called a "stitch" and is usually used for funny commentary or intense reactions. However, this week one user's stitch shook Blacktiktok. Yes, that's really a thing.