Iran wrestling chief, US green card holder, calls for a violent 'Death to America'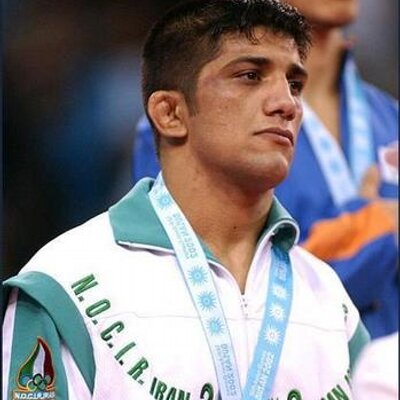 by By Benjamin Weinthal
The president of the Islamic Republic of Iran's wrestling federation, Alireza Dabir, urged "Death to America" in a television interview on Wednesday, a little over a month before a wrestling dual meet slated to be held between the national teams of the U.S. and Iran in Arlington, Texas on February 12.
In addition to Dabir's shocking anti-American statement, Fox News Digital can reveal that Dabir is a U.S. green card holder, according to Iran's former Greco-Roman national team wrestling coach.
"We always chant 'Death to America' but importantly is showing it in action," said Dabir, who won a gold medal in freestyle wrestling at the Olympics in Sydney in 2000. He added that "A doctor, he might even be wearing a tie, but he is doing his job well. He is saying 'Death to America.' Some talk a lot but don't do much. We need to prove it [Death to America] with an action."
Dabir's call for the violent destruction of the United States comes a year after the theocratic state he serves executed champion Greco-Roman wrestler Navid Afkari for daring to protest against political and economic corruption in Iran.
In September 2020, then-President Donald Trump tweeted a Fox News Digital article about Afkari's dire plight shortly prior to his execution.
Sardar Pashaei, the Iranian-American former head coach of Iran's national Greco-Roman wrestling team, told Fox News Digital: "It's painful for me as a wrestler and national team coach to listen to these words, when I and many other athletes who have been forced to leave their homeland due to pressure from the Iranian government see Alireza Dabir, the president of the Iranian Wrestling Federation, say 'Death to America' while he has a U.S. green card in his pocket."
Pashaei, a former world champion Greco-Roman wrestler, oversees the United for Navid campaign. The organization seeks to commemorate the memory of and secure justice for Afkari.
"Why should someone [Dabir] who has been one of the athletes very close to the Iranian government in all the past years and part of the government's propaganda be able to travel freely to the United States?" Pashaei asks.
Read More @ Fox News
One find as much racism as one is looking for.
Andy Warhol Campbell Soup Can Painting sold for $11.8 million.