Australian Open Tennis: Australia To Novak Djokovic, No JAB No Play
By ESPN News Service
BRISBANE, Australia — Novak Djokovic's chance to play for a 10th Australian Open title was thrown into limbo Thursday when the country denied him entry and canceled his visa because he failed to meet the requirements for an exemption to COVID-19 vaccination rules.
The top-ranked Djokovic announced on social media Tuesday that he had "exemption permission" and landed in Australia late Wednesday after receiving a medical exemption from the Victoria state government that was expected to shield him from the strict vaccination regulations in place for this year's first major tennis tournament.
But border authorities did not accept the exemption. The Australian Border Force issued a statement saying Djokovic failed to meet entry requirements.
"The rule is very clear," Prime Minister Scott Morrison told a news conference Thursday. "You need to have a medical exemption. He didn't have a valid medical exemption. We make the call at the border, and that's where it's enforced."
Djokovic's lawyers launched a challenge in Australia's Federal Circuit Court against the cancellation of his visa but his hearing has been adjourned until Monday.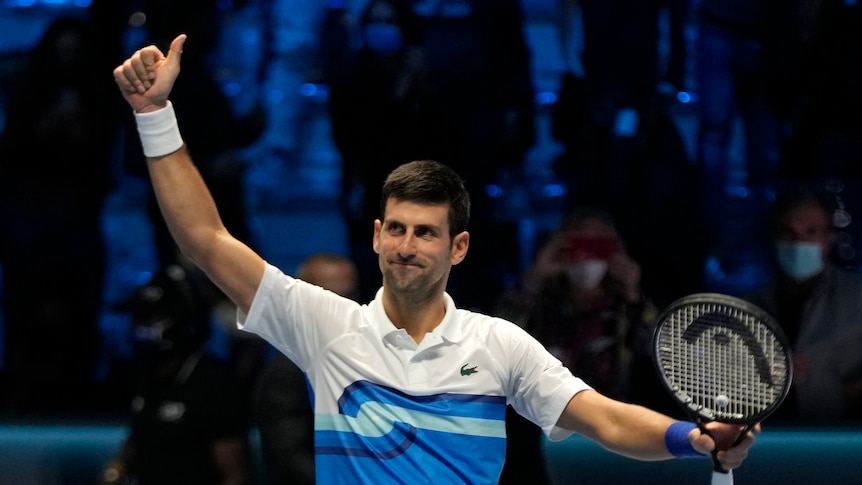 Health Minister Greg Hunt said the visa cancellation followed a review of Djokovic's medical exemption by border officials who looked "at the integrity and the evidence behind it."
The president of Djokovic's native Serbia blasted the "harassment" of the star, who was detained overnight at Melbourne Tullamarine Airport. The 20-time major winner had to wait more than eight hours at the airport to find out if he would be allowed into the country. He was later moved to a secure hotel near downtown Melbourne which is controlled by immigration officials.
Nick Wood, a lawyer for Djokovic, told the judge that Tennis Australia had advised they needed to know about his participation in the tournament by Tuesday. In response, Kelly said "the tail won't be wagging the dog here."
The Australian Open begins Jan. 17.
Source ESPN
One find as much racism as one is looking for.
Andy Warhol Campbell Soup Can Painting sold for $11.8 million.