Concealed carrier shoots man in cheek in altercation, bullet goes through man's head — and shot man 'was still trying to fight' concealed carrier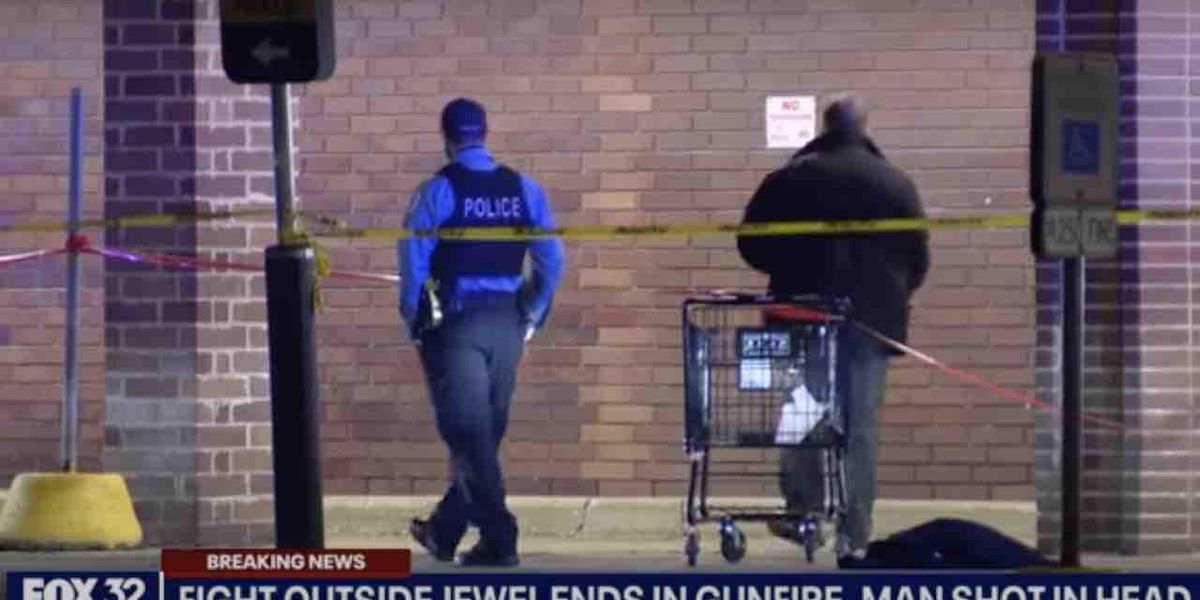 A 54-year-old concealed carrier shot a 32-year-old man in the head during a fight between them outside a Chicago grocery store around 5 p.m. Monday, WFLD-TV reported.
But the station's video report includes tidbits its written story left out.
What are the details?
The WFLD reporter states in the station's video that after the fight between the men broke out in a Jewel-Osco parking lot in the city's southwest side, the 54-year-old man — who has a valid Firearm Owners Identification card and Concealed Carry License, police told the station — shot the 32-year-old in the cheek.
"The bullet traveled through his head," the reporter stated in the video report, later adding that "sources say a security officer nearby got the [concealed carrier] to hand over his weapon until police arrived; the man shot in the cheek and head was still trying to fight the 54-year-old armed man."
WFLD said in its written story that the 32-year-old man was taken to Christ Hospital in serious condition, according to police, who added that the 54-year-old sustained an injury to his right hand and was taken to Holy Cross in good condition.
A weapon was recovered at the scene, the station said, adding that Area One Detectives were investigating.
WLS-TV said the concealed carrier was not taken into custody after the incident.
Police said it isn't clear what led to the fight, but did say it took place after the 54-year-old concealed carrier left the grocery store, the Chicago Tribune reported.
Officials said Tuesday that "charges are pending" in connection with the shooting but didn't specify who will be charged, the paper also said.
How did folks react?
Some people who commented on the station's video report are decidedly in the concealed carrier's corner:
"Based on what was presented, the shooter respected the armed private security's instructions," one commenter wrote. "Holes-In-Face chose to still walk the warpath after the 54-y/o surrendered his weapon prior to police arriving. Curious to see what the investigation yields. Shooter needs to talk ONLY to a lawyer, as he'll be fighting for his life a 2nd time…against a very dark blue state."
"Still trying to fight after he got shot and didn't get shot again," another commenter observed. "Other guy was definitely using the minimum amount of force needed to defend himself."
"The shooter was clearly trying to defend his life," another commenter declared. "Set him free ASAP."
https://www.theblaze.com/news/concealed-carrier-shoots-man-in-cheek-amid-physical-fight-bullet-goes-through-his-head-and-shot-man-was-still-trying-to-fight-concealed-carrier-report