Boy, 14, shoots would-be robber in face as culprit was strangling his mother in pizza shop where she works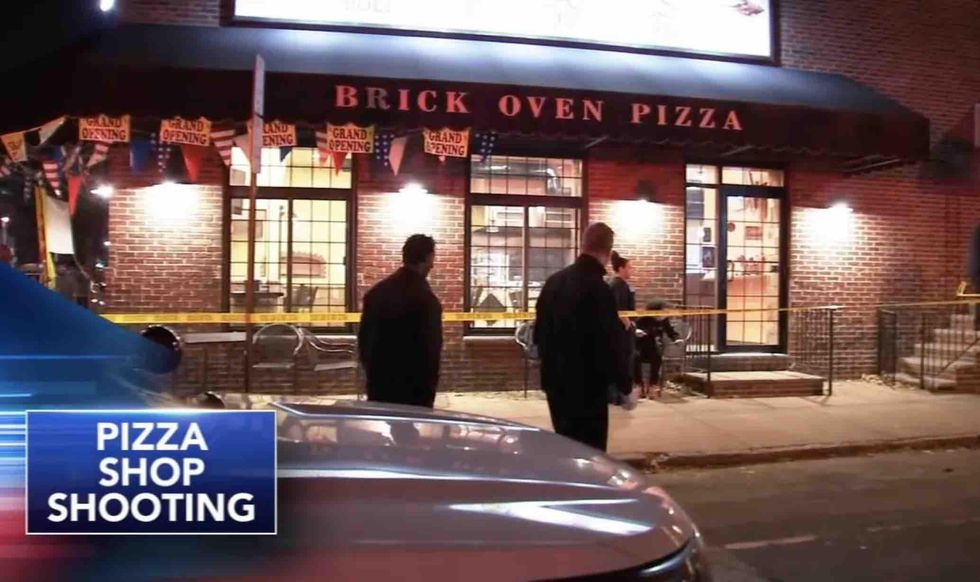 The 14-year-old boy stepped in to rescue his mother as a would-be robber was strangling her in a Philadelphia pizza shop where she works — shooting the culprit in the face.
What are the details?
The robbery suspect entered Bold Pizza on the 1500 block of Spring Garden Street around 9:47 p.m. Thursday and tried to reach over the counter and take money from the register, the Philadelphia Inquirer reported.
With that, a struggle ensued between the robbery suspect and an employee — the teen's mother — and the robbery suspect "started to strangle" her, police told the paper.
The teen then grabbed a handgun from under a counter and shot the robbery suspect once in the face, police told the Inquirer.
"There was money on the floor, and there was also some broken glass inside the store, and there was also a large amount of blood," Philadelphia Police Chief Inspector Scott Small told WPVI-TV.
Responding officers followed a trail of blood from the pizza shop toward a subway entrance where several passersby said a man was bleeding from the face, the paper said.
Officers found the robbery suspect on the subway concourse and took him to a hospital where he was in critical condition, police added to the Inquirer.
About Post Author