The Last Meal Of Convicted Murderer Bigler 'Bud' Stouffer, 79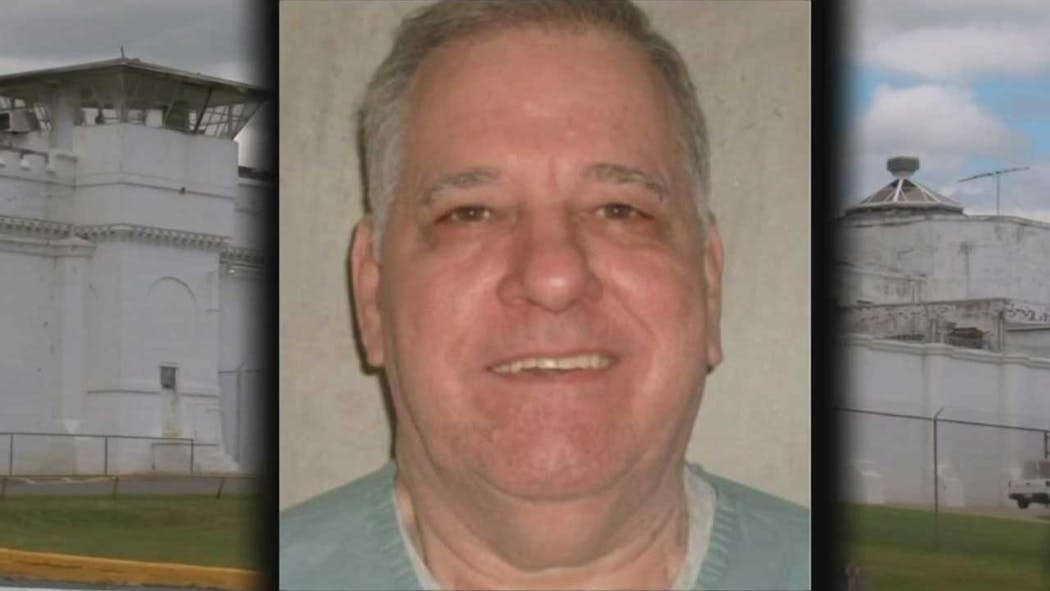 An Oklahoma death row inmate, who was convicted of the 1985 murder of his girlfriend and attempted murder of her ex-husband, was executed Thursday  
Bigler Stouffer, 79, was executed despite pleas for his clemency over concerns regarding the state's last two botched executions
Stouffer's last words were: 'My request is that my Father forgive them. Thank you' just before he became the oldest inmate to be executed in US history
His last meal on Wednesday night consisted of a chicken patty, two slices of bread, fries, broccoli, mixed fruit, two cookies, fruit drink, one bottle of water
The last two death row inmates to be executed suffered greatly after the components within the injection fluid were improperly mixed 
Governor Kevin Stitt ultimately denied his plea for clemency on Friday 
Stouffer's lawyers had requested a stay of execution, however, the request was denied by the US Supreme Court roughly two hours before his execution  
By Matt McNulty
A 79-year-old Oklahoma death row inmate convicted in the 1985 murder of his girlfriend and attempted murder of her ex-husband was executed Thursday morning despite pleas for his clemency over concerns regarding the state's last two botched executions.
Bigler 'Bud' Stouffer became the oldest person executed in US history after he was given a lethal injection around 10 am Thursday at the State Penitentiary in McAlester and was pronounced dead at 10:16 am, according to KOCO 5 News.
Stouffer was seen laughing and joking with his spiritual advisor before uttering his final words: 'My request is that my Father forgive them.'
Stouffer was convicted of killing girlfriend Linda Reaves, a teacher, after he went to the Oklahoma City home of her ex-husband Doug Ivens to borrow a gun on January 24, 1985. He fatally shot the Putnam City educator while wounding Ivens in a plot to access Ivens's $2 million life insurance policy.
Stouffer always maintained his innocence, claiming he was framed.
Prosecutors said staged the crime scene to look like a murder-suicide, and planted the gun in Reaves' hand after shooting them both,.
He told a parole board hearing that Reaves was already dead when he arrived at Ivens's home, and that Ivens was shot during a struggle over the gun.
'I was not present when Linda Reaves was shot,' Stouffer told the board.
'I am totally innocent of the murder of Linda Reaves and my heart goes out to the family of Linda Reaves that have suffered as a result of her murder.'
Ivens, who testified against Stouffer, survived after being shot three times, including once in the face, but died of unrelated causes in 2016.
Stouffer was convicted of the murder and sentenced to death but in 1999 an appellate court ruled that Stouffer had inadequate legal counsel at his first trial and granted him a retrial.
In 2003, he was convicted again and again given the death penalty.
Read more @ Daily Mail
One find as much racism as one is looking for.
Andy Warhol Campbell Soup Can Painting sold for $11.8 million.