President Donald Trump Made Rep. Devin Nunes an Offer He Couldn't Refuse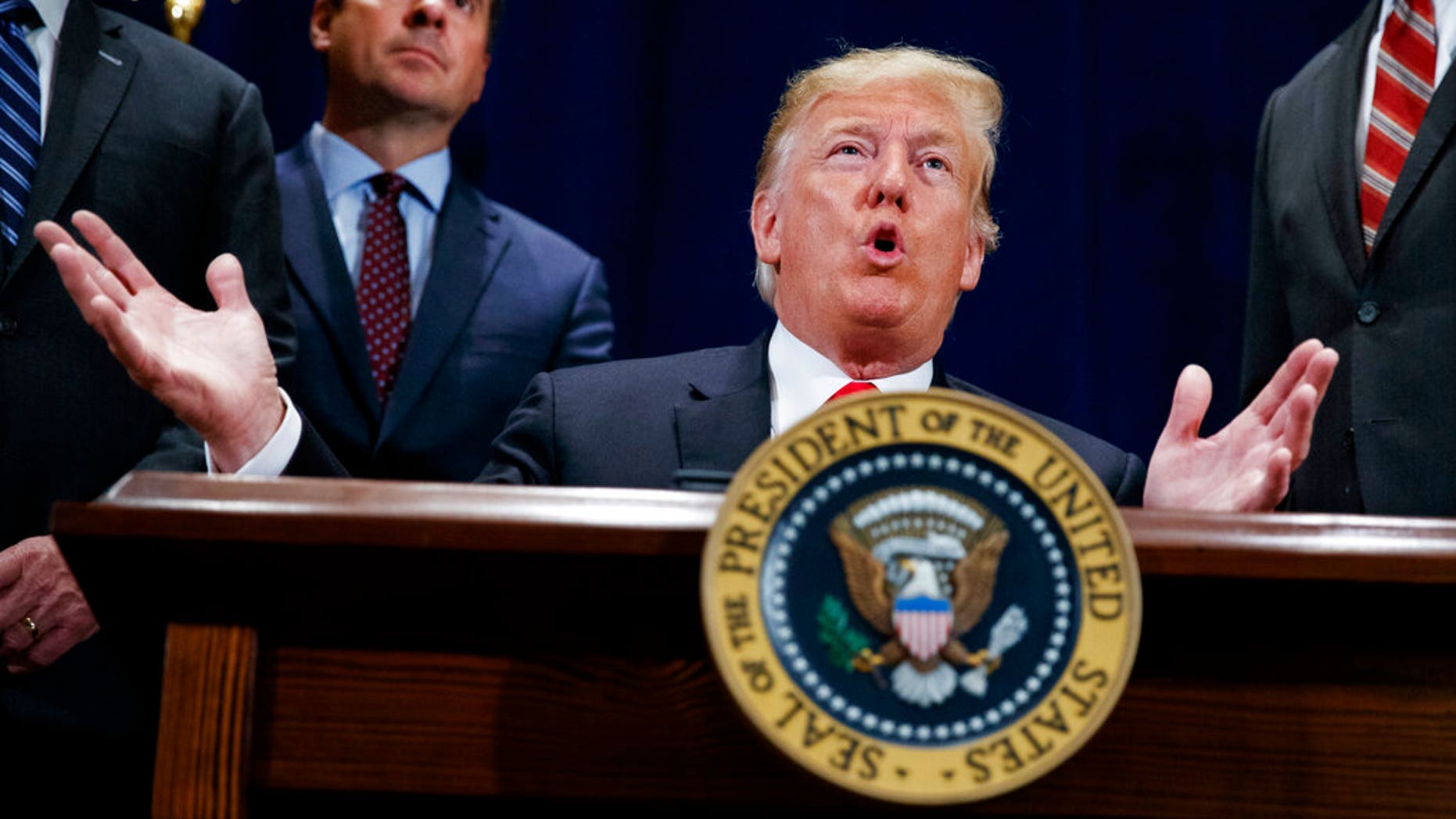 By Michael Lee & Jacqui Heinrich
Rep. Devin Nunes, R-Calif., will resign from Congress at the end of the year.
Fox News has confirmed that Nunes plans to leave, with a source saying the lawmaker "got a job offer that he can't refuse" as CEO of a newly established Trump media organization.
"Trump Media & Technology Group today announced that Congressman Devin G. Nunes has been selected to join the Company as Chief Executive Officer," the organization said in a statement. "Mr. Nunes will be leaving the U.S. House of Representatives and will begin his new role as Chief Executive Officer of TMTG in January 2022."
Donald Trump, Chairman of TMTG, commented in the statement: "Congressman Devin Nunes is a fighter and a leader. He will make an excellent CEO of TMTG. Devin understands that we must stop the liberal media and Big Tech from destroying the freedoms that make America great."
Nunes became one of the most outspoken defenders of former President Donald Trump, being awarded the Presidential Medal of Freedom by Trump just two weeks before the inauguration of President Biden.
Trump praised Nunes' "courageous actions" in being a vocal critic of special Counsel Robert Mueller's investigation into Russian meddling in the 2016 presidential election, crediting him with helping "thwart a plot to take down a sitting United States president."
"Devin's efforts led to the firing, demotion, or resignation of over a dozen FBI and DOJ employees," the White House said in a statement at the time. "He also forced the disclosure of documents that proved that a corrupt senior FBI official pursued a vindictive persecution of General Michael Flynn — even after rank and file FBI agents found no evidence of wrongdoing."
he veteran lawmaker in 2018 released the "Nunes Memo," which alleged federal surveillance abuses by the Obama administration's Department of Justice.
"He had the fortitude to take on the media, the FBI, the Intelligence Community, the Democrat Party, foreign spies, and the full power of the Deep State," the White House statement said.
Nunes will next be at the head of Trump's yet-to-released social media platform, TRUTH Social.
Trump announced the launch of the social media platform in October, which is slated for full release in 2022.
Read More @: Fox News
---
One find as much racism as one is looking for.
Andy Warhol Campbell Soup Can Painting sold for $11.8 million.