AOC is the subject of an upcoming biography examining 'one of today's most influential political and cultural icons'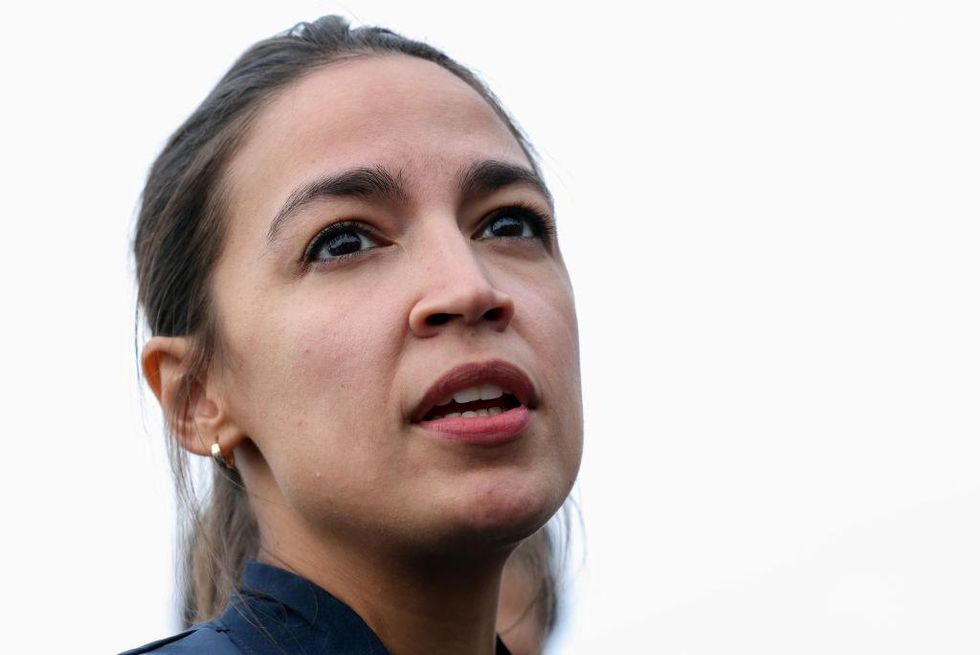 Rep. Alexandria Ocasio-Cortez (D-N.Y.) will be the subject of a forthcoming biography titled, "Take Up Space: The Unprecedented AOC."
The book, which has a Feb. 1, 2022 release date, will provide "a dynamic and comprehensive look at one of today's most influential political and cultural icons," the description states.
Some of the material in the work will include "an essay on the role that her beauty plays in her public perception," an "analysis of her social media greatest hits," "an essay on her rare authenticity," and comments on "how today's teens see her as the politician of their futures."
Ocasio-Cortez has served in the U.S. House of Representatives since 2019. In 2018 at the age of 29-years-old, she made history by becoming the youngest woman ever elected to Congress.
The progressive lawmaker has promoted radical policy positions such as the Green New Deal and has become a frequent target of conservative critics.
You are embarrassing your own mustache. https://t.co/2E03QIbMnj

— Chanah Angelica Kamen (@AngelicaKamen) November 18, 2021