Help! I'm Being Shamed for Not Being an "Activist" on Social Media.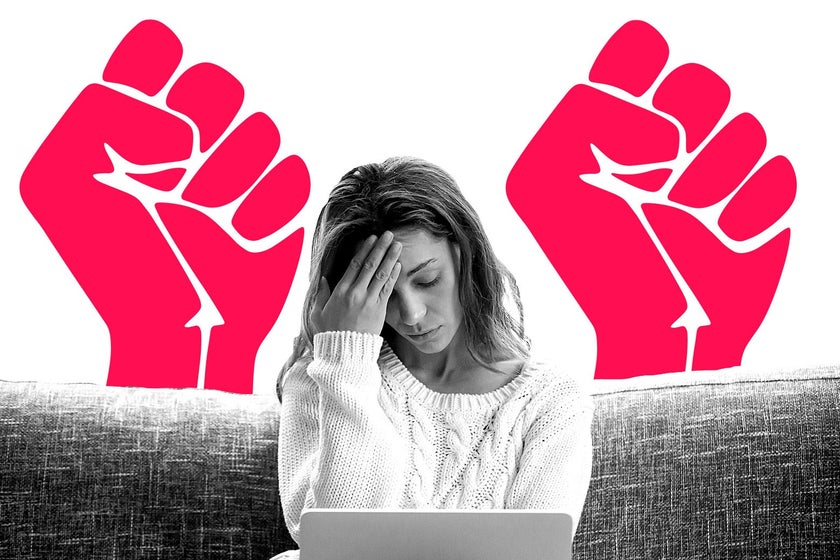 Dear Prudence,
I know this is a ridiculous question but bear with me. Is it OK to not use my social media to post about activism, racial justice, etc.?
I (a white woman) work at a pro–racial justice nonprofit (and have done so my entire career), actively making decisions in my own life—schools, neighborhoods, houses of worship, etc.—to live my values. I have generally used social media to stay connected with folks and share more personal updates about my nonwork life. Last summer, I began feeling guilty that I didn't engage in public activism on my social media. I follow a number of activist accounts, but don't share or broadcast this. The guilt pushed me to post more actively about racial justice. But every time I posted, it was never just the right thing—folks on both sides of the political spectrum sent me messages nitpicking my phrasing or what I chose to share/not share, and I constantly felt angry and on edge. I also engaged less in in-person conversations because I was so jaded by the "unproductivity" of these online conversations.
I pulled way back from social media and have now resumed posting only personal updates. I feel happier and more centered. I have some friends who continually post about activist causes and have included phrases like "white silence is violence," calling out white folks who post about mundane day-to-day content while activist issues are in need of amplification. I feel 100 percent OK with myself and my choices until I see these sorts of posts. Can you help me settle this within myself, once and for all: Is it OK for me not to use my social media accounts to post activist content?
—Activist, but Offline