Twitter Has a Field Day With Reporter's Fearmongering Tweet About Halloween Candy 'Laced With THC'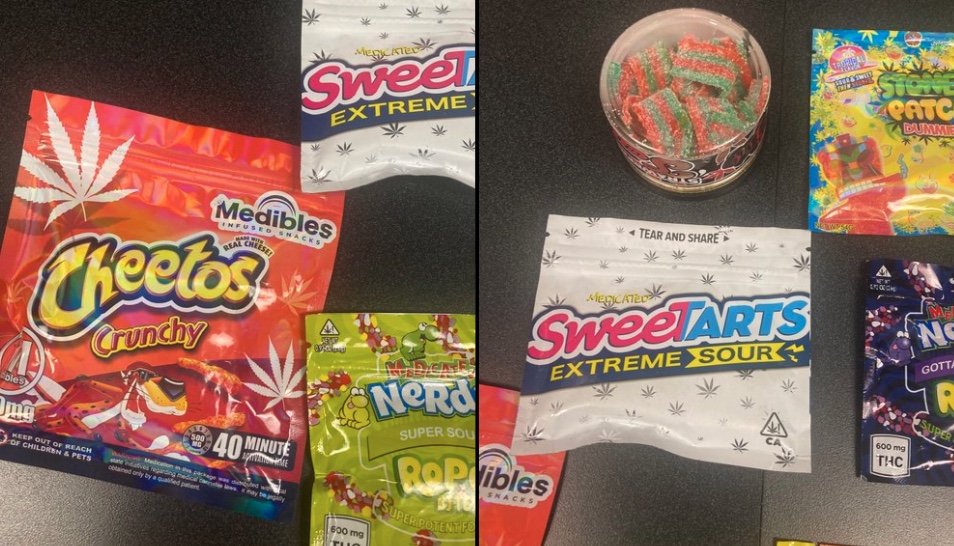 For decades, parents and police have been scaring the bejesus out of children (and themselves) when it comes to what strangers might be giving trick-or-treaters on Halloween. Some readers may remember urban legends about complete psychopaths placing razor blades in candy apples or lacing gobstoppers with poison.
Every year, the scaremongering seems to start earlier and earlier. To wit, on Tuesday September 28 – more than a month before Halloween – reporter Jaclyn Lee of WPVI in Philadelphia tweeted a warning from the Bensalem Police Department in Pennsylvania. The department is advising parents to make sure they look at their children's candy to make sure they're not about to eat edibles containing THC that are designed to look like regular snacks.
BEWARE: As Halloween gets closer, @BensalemPolice are warning parents to LOOK at your child's candy before they eat it. They confiscated these snacks that look a lot like the real thing. All are laced with THC @6abc pic.twitter.com/u6GFBXt08g

— Jaclyn Lee (@JaclynLeeTV) September 28, 2021
The reactions on Twitter were swift, predictable, and amusing:
http://
3 things:

1. These don't "look like the real thing." These ARE real & are labeled as such. This isn't regular candy "laced" w/THC.

2. Edibles are pricey (I've heard). If somebody gave these as Halloween treats, they were probably stoned & made a mistake.

3. ALWAYS check candy. pic.twitter.com/eumjVBtaf6

— Fr. Robert R. Ballecer, SJ (@padresj) September 28, 2021